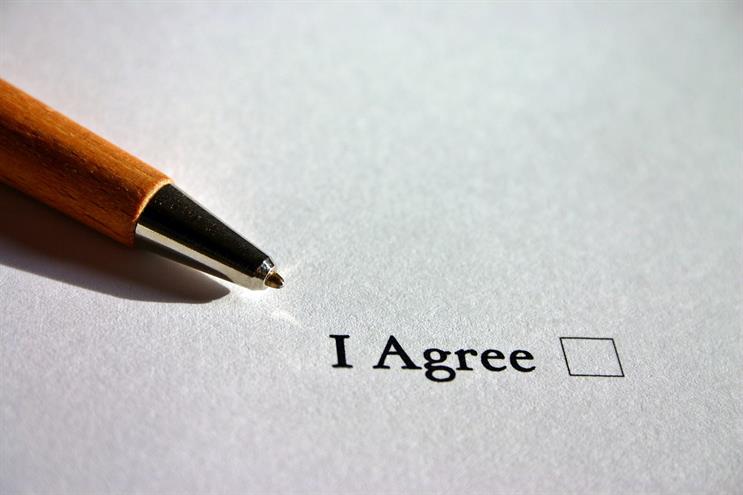 The research, conducted by Morar Consulting and commissioned by email service provider Mailjet in May 2017, surveyed marketers and marketing decision makers from agencies and non-marketing businesses across the UK.
The survey reveals only 17% of respondents have taken all the recommended steps towards GDPR compliance while the same proportion have not done anything at all.
It seems, marketers believe that the total fine for non-compliance with the GDPR is €5.2m (£4.52m), the survey found. In reality, the maximum penalty for noncompliance is €20m, or 4% of their global revenue.
Areas of confusion
Around a third (32%) of UK marketing professionals believe they will be able to automate the processing of location data without opt-in consent. This rises to 35% in the case of personal preferences data.
More than a third (34%) incorrectly think that individuals over the age of 70 and those who have not responded for 90 days are exempt from all automated marketing decisions.
Around the same proportion (35%) believe that the Privacy and Electronic Communications Regulations will exempt B2B marketers from GDPR.
"With just a year left to prepare, and despite high levels of awareness, the number of businesses ready for the new laws is still low," Rachel Aldighieri, managing director at the DMA said. "Even more concerning is that we've also found in our own research that only half of businesses expect to be ready in time for the May 2018 deadline."
Inexperience
Part of the challenge is that only 38% of UK marketers have adjusted procedures to comply with regulatory changes before.
Experience is particularly scarce within marketing agencies, compared with in-house marketers, where 90% are potentially facing such a change for the first time.
Even more worryingly, only half of marketers state they are aware and compliant with existing EU Data Protection Directives. Significantly, 23% of marketers are aware their company may not be compliant with existing regulations.
In-house marketers more apprehensive than agency counterparts
Opinions are divided between agencies and brands as to whether GDPR will be good for business. Overall, more than four in ten (42%) of all respondents believe marketing communications will become more relevant to what recipients want to see and the quality of campaigns will improve under GDPR. However, 13% actually see a negative impact coming from GDPR.
But within marketing departments, 20% feel processes will be significantly slowed for compliance and the new regulations will make prospecting much harder.
Yet, 37% of marketers with decision-making authority within their organisations do not think the GDPR will have any effect versus 28% of the total group.
"While it's relieving to hear 48% of marketers have begun reviewing how they seek and record consent, there's no doubt that GDPR will have a huge impact when it comes into force," Josie Scotchmer, UK marketing manager at Mailjet, concluded. "For many it's the first time they have had to respond to international legislation and the scope of work this process entails is only just becoming clear to them."