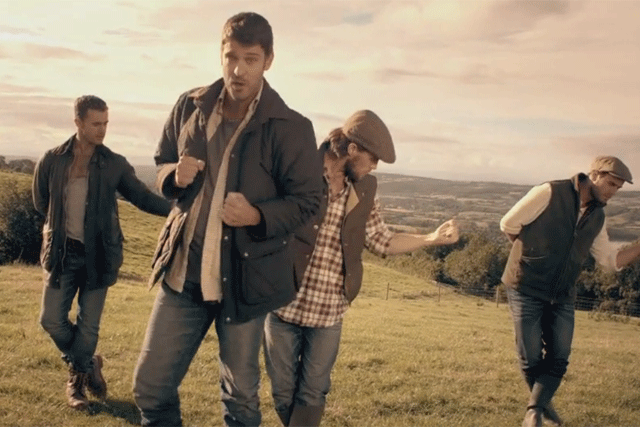 The soundtrack 'Forever' has clocked up more 230,000 views on YouTube and generated 10.8 million tweet impressions.
An Official Chart update released on Wednesday (12 October) showed the song was due to reach number 67 on Sunday if it kept up the momentum. It is 2,638 copies off breaking into the Top 40.
The branded boy band will sit on the throne of other artists who have also made number 67 in the charts, including Vampire Weekend with 'A Punk', and Brian Ferry's 'What Goes On'.
If the song does reach number 67 on Sunday, Yeo Valley would have beaten the success of its first ad, called ''rapp". The farmers' debut peaked at number 71 in the UK Official Charts.
Yeo Valley's 'Forever' is one of the only branded soundtracks to have entered the Official Singles Chart in the UK. However, it has been eclipsed by the Royal British Legion's '2 Minute Silence' by 2AM, which made UK history and entered the chart at number 20 on 20 November 2010.
The Churned's record label, The Most Radicalist Black Sheep Music, worked exclusively with highly acclaimed songwriter and producer Si Hulbert to write and produce the music for Yeo Valley's 2011 campaign, using lyrics drafted by BBH creatives Martin Reid and Jonny Durgan.
Ben Cull, marketing director at Yeo Valley, said: "We're thrilled to hear that The Churned's debut single is already making headway in the Official Singles Chart. We created 'Forever' to convey our passion for sustainable farming, delicious organic produce and to showcase our West Country roots.
"After the music video aired during last Saturday night's 'X Factor', we received an amazing response on YouTube, Facebook and Twitter, with numerous comments calling for us to be number one."
Muller also launched its latest ad during 'The X Factor' on Saturday. However, the ad by TBWA\London has not seen the same social media success as Yeo Valley, managing 126,000 views on YouTube, although Muller did also trend briefly on Twitter during the reality show.