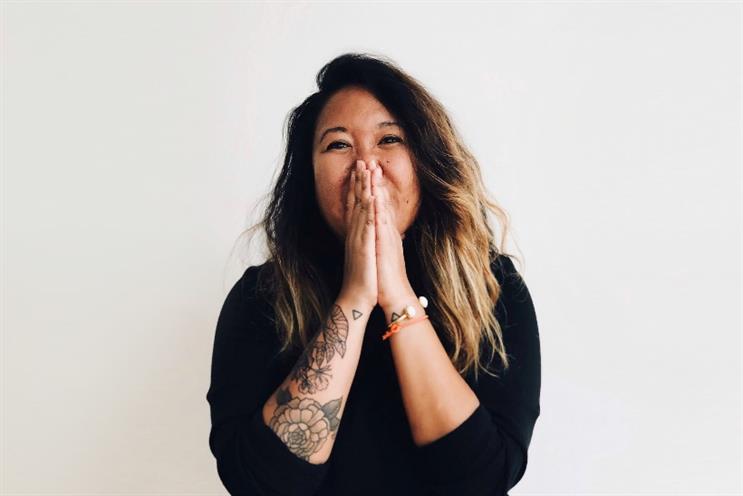 Boneli Lotilla
Design director
minds + assembly
Tell us about one thing that's happened recently that leads you to believe there's still a problem.
I can't think of just one specific event or situation that highlights this problem. I see it every day. Just take a look, I mean a real look, and you can see the lack of diversity in our industry. It's a problem. Monochromatic thinking is a problem. It stifles creativity in so many different ways. The way we ideate and execute becomes robotic and expected. And no one wants that.
So what does diversity look like? To me, it's not only different races, but it's also gender and sexuality. All the colors of the rainbow, all walks of life, included and thriving in one beautiful space. When you add this spectrum you add energy! Multiculturalism offers so much greatness in the workplace, with richer ideas, unique creative problem solving, and much more interesting conversations around the water cooler. People brought up in different communities with different backgrounds can offer perspectives unseen or unheard of before. Which can lead to more innovation. It's nice to shake things up once in a while.
---
How about something that proves we're making progress?
As a triple minority (female, queer, poc), sometimes I feel like I'm on an island. But I have to say, people are talking more openly about diversity. It's no longer a thing that is swept under the rug. Acknowledging this issue and letting the ugly rise to the surface is the first, necessary step to change.
I was asked by a queer female friend how I came out in the workplace. I simply told her I didn't really have to come out. My rainbow was showing all over the place. She was so shocked by this. Maybe I'm lucky to work in an industry where there is a little more tolerance and openness. Sadly, I'm also aware of some workplaces that don't allow for self expression, where people like me wouldn't even dare talk about who they are to their colleagues. This sort of soul-crushing intolerance exists and we must take the steps to extinguish it.
---
What else needs to be done to get there?
I think those of us who are the minority, who are also in positions of power, need to step up and encourage a more diverse working environment. Create a platform where your colleagues can feel safe to share their thoughts and opinions. Create an environment for everyone to feel comfortable in who they are and empowered to let their voices be heard. Now this platform should not be created in isolation. Allow for collaboration. Only then will you be able to create something that is genuine, with the potential to actually work. When a safe space is established, creativity will flourish.
Creating this culture shift takes time. We have to be patient with ourselves, but also be constantly unsatisfied with the status quo. Let's continue to drive towards this goal of living in, working in, loving in a multicolored world.