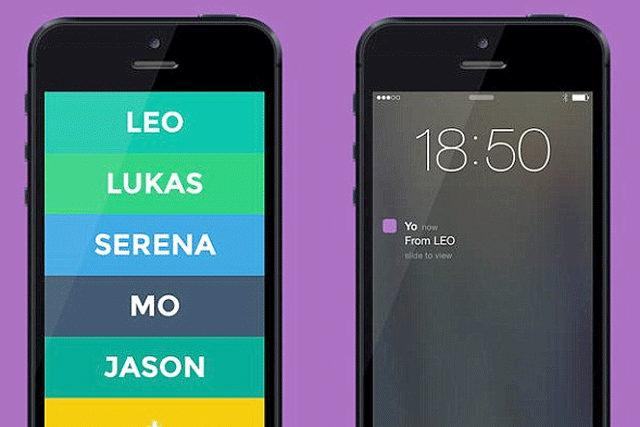 After critics dubbed the app as pointless after its launch in April, due to the simplicity of only allowing users to send a one-word "yo" message to friends, the app has hit back by introducing links, hashtags and indexes.
Users will now be able to send URL links of their choosing, and include a hashtag. The more times a hashtag is used, the more it will start trending on the app, enabling businesses to create brand awareness
The new Yo index allows users to look for Yo services within the app, without having to visit its desktop site.
The boost follows a recent $1 million investment after a $10 million valuation.
Yo, which the inventor Or Arbel launched in April, is available for free on Android and Apple smartphones and has received a three-and-a-half star rating on the Google Play store after more than 500,000 installs.