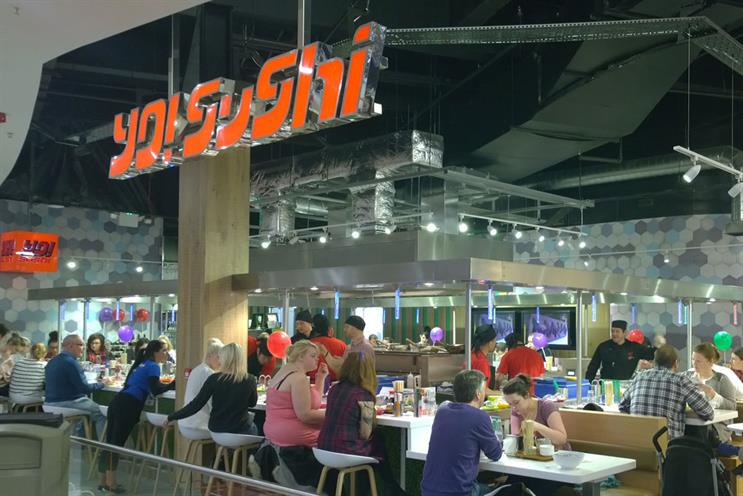 A source suggested that the changes could include the name of the brand. They said that, by having "sushi" in the name, people associate the chain with raw fish, despite it only accounting for about 30% of the menu.
While sushi is often equated to raw fish, the defining ingredient is actually rice.
The brand development follows an update to the menu in June that increased the amount of hot food offered, particularly street-food-style dishes.
In June, Yo! Sushi partnered the Jungle Creations online food channel Twisted to create a video showing how to make one of the new dishes, okonomiyaki – a savoury Japanese pancake not widely known in the UK.
The video registered 1.2 million views within 24 hours of its launch and increased Yo! Sushi's Facebook followers to 140,000 – a rise of more than 1,000%. It is now being shown on screens in Yo! Sushi's 71 UK restaurants and the five it operates in the US.
Imogen Rossi, Yo! Sushi's head of brand management, said the chain plans to work with Jungle again to create videos of its other dishes.
"This was by far the most successful digital campaign we've ever run," she said. "Previous advertising, marketing and PR campaigns didn't come close to the results, reach or impact of this short video campaign with Jungle Creations."
With regard to the prospect of new branding for Yo! Sushi, Rossi said that no changes had been rolled out across the estate and that the brand remained the same.