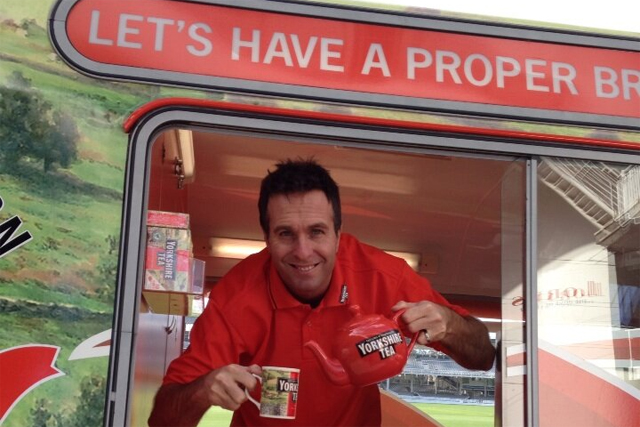 The contract will have Yorkshire Tea named as the official brew of the England cricket team. Former England cricket captain Michael Vaughan unveiled the deal, which was brokered by BMB Neon, today.
The tea brand has dedicated 20% of its annual marketing budget to the deal and will activate it through TV advertising, created by BMB, social media and on-pack promotion.
Simon Eyles, Yorkshire Tea marketing director, said the national sponsorship, its first, represented a "significant step change" for the brand.
Eyles said: "The cricket tea break is synonymous with a proper brew, so throughout the summer, we are going to make every tea break fun and engaging for the many fans of the game."
John Perera, ECB commercial director, said: "This deal with Yorkshire Tea is a welcome addition to our ever-expanding commercial partner family. Cricket and tea go hand in hand, and Yorkshire Tea is a brand that fits the ECB's values perfectly."
Perera added that it was "pleasing for us as a governing body to see a partner feature the game in above-the-line advertising".