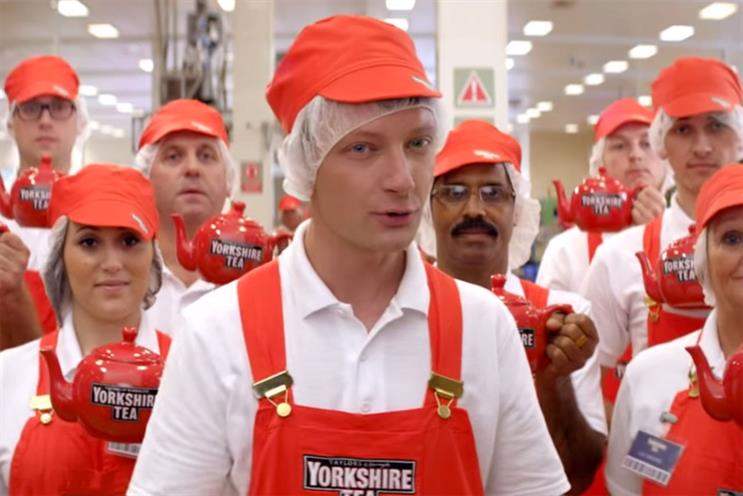 Lucky Generals fought off competition from WCRS and Wieden & Kennedy London for the pitch, which was run by ISBA.
The account moves from BMB, which had held the Yorkshire Tea business since 2008 and did not repitch.
BMB created a £5 million campaign for Yorkshire Tea last year which took viewers to "brewtopia", showing people the passion that goes into producing the tea.
Helen Calcraft, a founding partner at Lucky Generals, said: "We have been absolutely blown away by the magnetic culture at Taylors.
'It is incredibly rare to find a company that is ambitious and kind in equal measure. We are honoured to have been chosen to help take these two great brands to the next level. A proper great win for Lucky Generals."
Taylors of Harrogate has also promoted Dom Dwight as its new marketing director. Formerly the head of brand creative, Dwight succeeds Simon Eyles who recently moved to take up the managing director position at Taylors' sister company, Bettys.
Dwight is a former journalist and editor turned brand communications specialist and has been at Taylors of Harrogate for eight years.
Andy Brown, the managing director at Taylors of Harrogate, said: "Dom has been central to our brand creative thinking and communications over the last few years and has led our digital development.
"He will add strength and diversity to our leadership team here at Taylors and continuity of strategy to our brands."