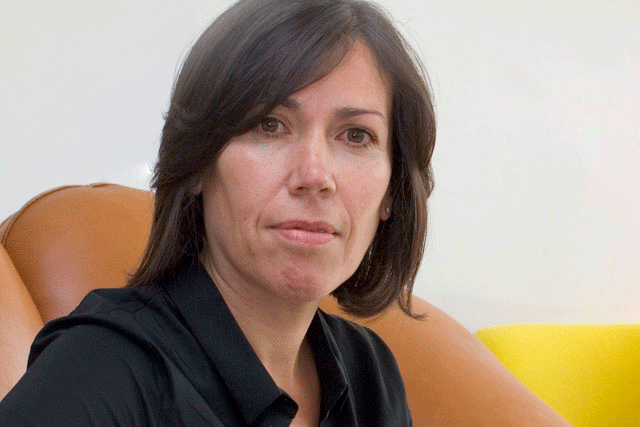 It was one of the fastest selling Gatherings of recent times as this was clearly a subject women and their employers wanted to know more about.
It's not surprising either as it seems we are in the worst industry in the UK to be a woman, particularly as a working mum.
Talking Talent, who are specialists in maternity coaching, kicked off the evening with the stark facts. 51 per cent of women in advertising and media have felt prejudice and discrimination at work and 49 per cent feel that being a working mother has hindered their career progress.
This was then followed by a panel discussion, chaired by Kathryn Jacob from Pearl & Dean, with contributions from: Tracy De Groose, the chief executive of Dentsu Aegis Network UK; Sarah Douglas, the chief client officer at Abbott Mead Vickers BBDO; Nicola Wardell, a managing partner from Grey London and myself.
Our premise was simple. We believe that neither gender nor motherhood should be a career roadblock. Our plan: give women the confidence and self-belief that you can have both to thrive, not just survive.
The evening was split into five key themes – guilt, communicating with confidence, assertiveness, resilience and managing your own brand.
Each topic was tackled individually by our panellists.
Nicola Wardell on communicating with confidence
Bite the bullet on your fears and have the courage to ask for what you need. I set up the Grey London's "Mummies" programme and it has allowed me to have a sustainable work pattern, which means I make 95% of bath times.
This means I am in a blackout zone from 5pm - 7 pm, but by 7.05pm I am back online and my clients and my team know this.
Tracy De Groose on assertiveness
Be prepared to leave your job if you can't make it work.
This is not an issue that is unique to women. Men feel it too and are equally afraid to ask for help with being a good parent and employee. By managing fatherhood it will in turn help managing motherhood.
Assertiveness is a good thing, and having clarity on what you can and are going to do.
Being assertive sometimes means saying nothing. And that's ok. As long as you're getting the job done, you don't have to explain yourself for every moment you leave early, every school play you attend.
Focus on the outcomes and outputs, not the inputs. It's not about the time you clock in or out, it's the difference you make to the business. Nothing else.
Kathryn Jacob on resilience
A common perception is that resilience is a trait of people who have no negative emotions or thoughts and who adopt an "always on" optimist. That's tosh.
It's a process that comes from realism, confidence, communication and problem solving and managing strong feelings and impulses.
Women, parents need to step back and analyse. See the end point you want to get to.
Work on your "protective factors" – friends, exercise, things that make you fulfilled. Don't leave these behind at the motherhood gate.
Sarah Douglas on managing your brand.
Who you want to and can be when you are juggling family will in part be laid down in the years before you get pregnant, not just the day you get back from maternity leave. It starts tomorrow.
Earn as many stripes as you can when you have more singular share of mind for the workplace. Like all things, the packaging evolves but you need to set the framework early.
Perception is nine tenths of the law, particularly in our field. The role we play is about contribution not "presenteeism".
Women need to build their credibility and their proof points. Manage yourself, not your mothering, not your work, but yourself, because no one else will.
Finally, set reasonable and realistic boundaries where you can manage the wherewithal to make the best decision in any work/home conflict situation.
Helen Weisinger on guilt
I spoke about guilt. It's like PMT. We all suffer it from time to time, so be prepared for it. We all have mum guilt. Control it, don't let it control you. Sometimes it can be a useful barometer for what's right and whether you're doing a good job at work but also being the kind of parent you want to be.
Don't feel guilty for attending important events at school which run into work life. You'll always remember the school play you missed, but a week later, you won't remember the meeting you missed it for.
Equally, recognise there will sometimes be trade-offs and compromises – to work, to the kids, to your husband or partner and to yourself.
You might not get to see every single school concert or match, but your child is recognising that they can be the person they want to be.
The debate and discussions need to continue until our industry and our individual organisations raise the bar.
But for now we urge women to find their confidence, to speak up and make it work for you. It is possible.
One final word for now from writer Iain Thomas: "Every day the world will drag you by the hand, yelling, 'This is important! And this is important! And this is important! You need to worry about this! And this! And this!' And each day, it's up to you to yank your hand back, put it on your heart and say, "No. This is what's important."
Helen Weisinger is the chief marketing officer of Brave and Hey Human