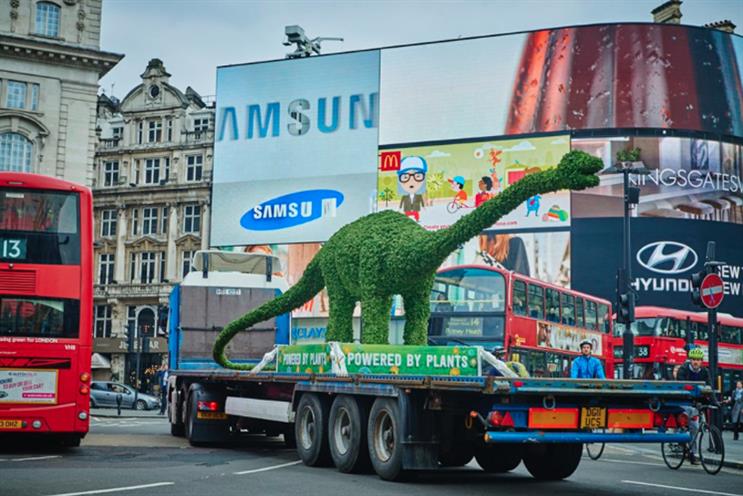 The Unilever brand has constructed the Florasaurus, a 13m-long diplodocus made from plants weighing 750kg, and with a surface area of 35 sq m.
Part of a £12.5m spend on Flora this year, the dino was conceived to communicate the brand's 'Powered by Plants' positioning. With a length of 25-33m, depending on the species, and thought to weigh in the region of 10 to 16 tonnes, the real diplodocus was one of history's heftiest herbivores.

Florasaurus will spend eleven days in Stratford from tomorrow, before relocating to the Trafford Centre in Manchester for four days from Thursday 7 April. Families visiting the installation will get the chance to have their photo taken with the dinosaur, and take part in puzzles and challenges developed in partnership with the Eden Project.
"Today we're showing our commitment to helping kids understand where food comes from, as well as the benefit of plant-based foods," said Unilever marketing manager James Brennan. "This campaign forms part of our quest to make a positive impact through reconnecting children with the food they eat."
Brand: Flora
Agency: Hot Pickle