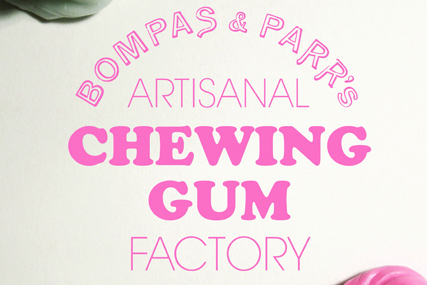 Sam Bompas and Harry Parr have been working studiously for three years on the research behind the gum and have now come up with a protytpe gum that changes flavour from strawberry to chocolate.
The chewing gum works by using micscopic edible capsules called colloidosomes to release flavour at different stages of the chewing process.
Bompas & Parr, the company behind the novel chewing gum, believe they have hit on a novel idea which will be a hit with consumers.
The two old Etonians, both 27, are launching a chewing gum factory in Queensway, where potential customers can choose from 40,000 flavour and combinations.
The pair, who have previously created glow-in-the-dark jelly, claim it is the first time that chewing gum has been made on a small scale by members of the public and by hand.
They now hope to create more original flavours, as well as changing flavour from sweet to sour.
Other combinations are likely to include gin and tonic; chicken kiev and foie gras; and curry and beer yeast.
Bompas & Par have been working with Marks & Spencer confectionary team on the project at Queensway.