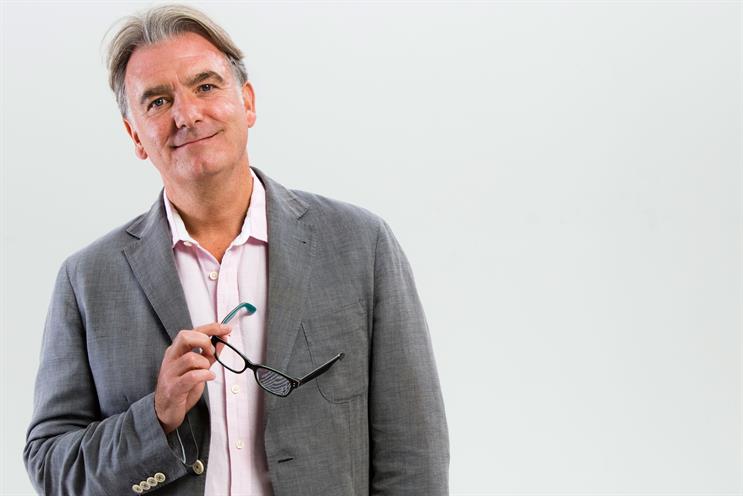 Fresh from collecting a PPA award for the Best Media Owner for New Talent, chief executive Kevin Costello tells us why he's proud of the company's apprenticeship schemes.
The Haymarket Skills Academy is a new programme of placements which aim to boost young people's skills and help them build strong careers in the industry.
If you care about the media industry as much as I do, then you will care about what happens to it in the future.
We all know the score: the media landscape is changing with the explosion of digital, and we know as well as everyone that a business with a legacy in print has to adapt in order to thrive.
So in order to ensure that in years to come our business is grounded in expert, digital skill, we have adapted our company strategy to fit the needs of the future.
When we launched the Skills Academy last year, we were responding to the current skills shortage experienced by media companies, especially in digital-based expertise.
Through the Skills Academy, we're investing money, time and energy into bringing the best young talent into Haymarket, and investing in young people's development once in the business. We spend more than the CIPD average on Learning and Development per employee because we believe that real talent should be given the opportunity to evolve.
In the past six months, we've welcomed 10 apprentices into the business - by 2017 we're looking to double this figure… hopefully more, if we can get there.
University is not the best course for all
What has become evident since our apprentices joined is that even a first class degree in media - the eponymous 'qualification' of our industry - does not guarantee success in the media world.
Media degrees are sometimes outdated, focused on media's print legacy, and really cannot compete with the on-the-job learning offered through our Skills Academy apprenticeship schemes.
The apprentices cover areas of digital specialism, from SEO to digital content, UX to online marketing. But what they all have in common is their eagerness to absorb the skills and knowledge of our current colleagues - I'm sure even the old 'Haymarketeers' have been taught a thing or two along the way.
The apprenticeship schemes are certainly not just glorified work experience. The 10 of them will be in the business for 1-2 years, and gain qualifications through apprenticeship providers.
They will achieve Level 3 qualifications such as Digital Marketing & Social Media Pathway; Diploma in Creative and Digital Media – Competence and Knowledge; Business Administration and AAT Finance. We are also funding another apprentice's NCTJ (National Council for the Training of Journalists) qualification.
I sat down with the first wave of six apprentices back in September, and I was struck by their dynamism and confidence. I was grilled with questions about my career, personal highlights and Haymarket's business strategy - very impressive in just their first week.
But enough from me…
Whilst I can speak for hours about the opportunity and importance of our Skills Academy, it's probably wise to hear from the talented bunch themselves. We asked some of the apprentices about what they are enjoying in their role and what they've learnt since being at Haymarket.
"I had a basic understanding of Ad Ops before starting. I've been adapting to the operations of my role, using new programmes and the various tasks I have to undertake in my role are vast. One minute I can be sending targeted emails, the next, tweeting to 50,000 followers, providing online support to job seekers or targeting adverts on our many websites."
Phil, Ad Ops Apprentice
"So far I have learnt a massive amount, I can now interpret all sorts of data using Google Analytics and I have become much more efficient using Excel and practical using Powerpoint. Presenting to FourFourTwo was also a highlight."
Sean, SEO Apprentice
"Journalism is a fiercely competitive career path and there's few better routes into the industry than the scheme at Haymarket. Having a qualification is one thing, but experience is valued just as highly and the editorial apprenticeship is the perfect blend of both."
Doug, Editorial Apprentice, What Car?
"I'd recommend an apprenticeship to anyone who knew that they definitely wanted to have a career in a particular field. Its a great way to formulate a pathway towards a career whilst getting a qualification at the same time."
Nyasha, Online Content Apprentice, Haymarket Business Media Recruitment
We're spending money, and time, on making sure these kind of young people are equipped with the skills needed to succeed in today's fast-paced media industry. And at the same time, we're developing our own digital talent with skills that are aligned to our business needs.
We recently won the PPA Award for Best Media Owner for New Talent, a proud moment and testament to the success of our Skills Academy and apprenticeship schemes.
It's a huge compliment to be recognised by the industry for our desire to be the employer of choice for young people today.