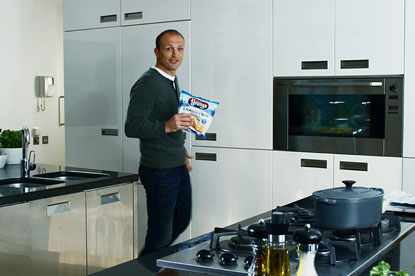 The fish brand has not yet begun approaching agencies, but is thought to be close to issuing a formal RFI.
It is not yet known whether the incumbent, Doner Cardwell Hawkins, will repitch.
It is understood that the successful agency will be briefed to produce both above-the-line advertising and digital campaigns for the fish brand.
DCH has handled the Young's advertising account since June 2000, when it was appointed to handle the brand's £5.5million relaunch.
The launch spots all featured the folk song Dance Ti' Thy Daddy – a sea shanty about fishing. They showed the Young's chefs working in a development kitchen and carried the strapline: "Make fish the dish of the day."
Young's most recent advertising push came in February, when the Grimsby-based company launched a campaign featuring the Rugby World Cup player, and Celebrity Masterchef winner, Matt Dawson. Promoting its range of "cook from frozen" natural salmon fillets, the ads saw Dawson preparing a salmon meal to introduce Young's new brand positioning "Young's - love fish".
Young's has an annual turnover of £300 million and employs around 2,000 staff.
Its products include family meals such potato-topped pies, scampi and the Chip Shop range of battered fish.