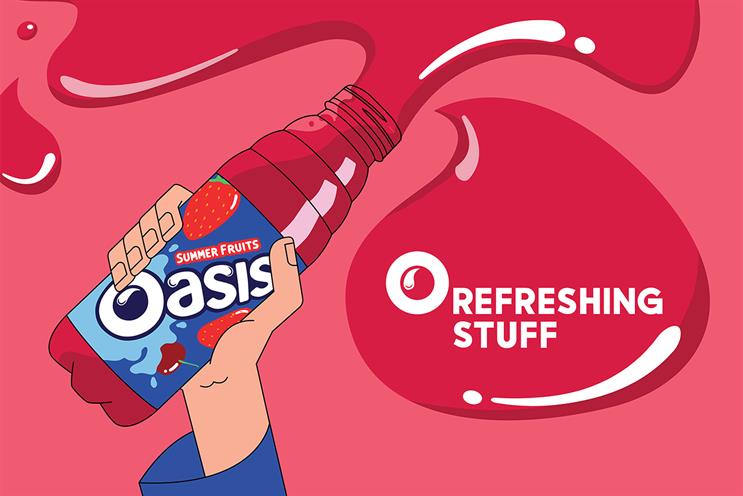 The 'O Refreshing Stuff' campaign takes a humorous look at the world, using a bold, illustrative style to specifically target teenagers.
For example, one poster reads, "It's summer. You're thirsty. We've got sales targets."
The campaign, which was created by The Corner, will comprise animated digital ads, OOH six-sheet posters and social activity including short videos.
Neil Simpson, founding partner at The Corner, said: "We want to connect the brand with a new generation of consumers, through an observational take on the modern world.
"Oasis is refreshing, entertaining and distinctive, because it says what a lot of our audience are thinking."
Oasis worked with New Zealand-based animation studio Parallel Teeth to create the illustrations, with media being handled by MediaCom. The copywriter is Robert Amstell, the art director is Matthew Lancod and the director was Robert Wallace.
Oasis's senior brand manager, Natalie Whitehead-Farr, said: "The 2015 campaign uses animation to illustrate some of the absurd and funny truths in the everyday life of teens.
"Each piece of content pokes a bit of fun at a modern trend and delivers an Oasis perspective – whether that be on outdoor advertising, gym selfies, reality TV or slow-motion product demos.
"We think this humorous approach will really resonate with Oasis consumers of all ages."