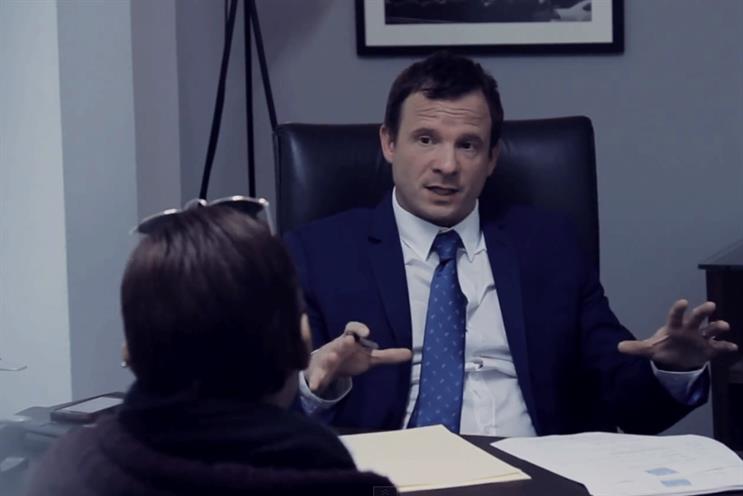 The 'Jobs for the Jobless Generation' campaign has been created by Publicis London and is backed by Dragon's Den's Deborah Meaden.
As part of the activity, Circle Sports will lobby companies such as Topshop and M&S to hire young unemployed candidates.
The campaign is focused around a YouTube video that highlights the negative stereotypes young people face every day and demonstrates that contrary to popular perception, they are keen, committed and hard working.
The young candidates were secretly filmed being interviewed by an actor posing as a career advisor who asks them to consider career choices that play into stereotypes about young people, such as getting pregnant in order to claim benefits or selling drugs.
The film then shows their reactions to these prejudices.
After watching the video, viewers are encouraged to send a tweet to some of the UK's biggest companies, asking them to give the young people from the film a chance, while employers can watch their video CVs and donate job opportunities.
The young candidates are all under 24 and come from Hackney.
Turly Humphreys, the founder of Circle Sports, said: "There's a huge problem facing young people today with over one million unemployed in the UK and 311 million worldwide.
"It's not just a lack of opportunities that face young people. A recent report by Demos highlighted that negative stereotyping in the media and in society at large is damaging their chances.
"Jobs for the Jobless Generation' uses the prejudices many face as a way in to talking about the larger issues of youth unemployment."
The film was created by art director Jolyon Finch and copywriter Steve Moss. It was directed by Ben Liam Jones through Mustard Films.