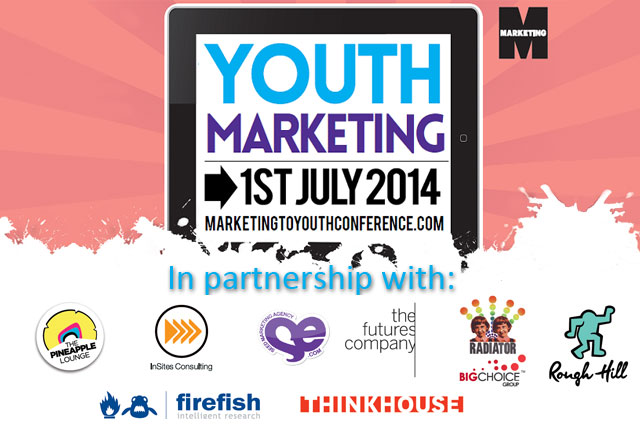 The panel of five youth consumers said that belying the stereotype of young people glued to their LCD screens, they felt a greater desire to live "in the real world, where you're not put in a silo".
Harriet, aged 22, said that technology was becoming intimidating and said she often "felt trapped".
"When I was at school, social media was a real distraction," she said. "Now I'm out in the real world I don't get anything from it anymore; I don't like to see what everyone is up to on Facebook and Twitter – all those sources I find overwhelming."
She said that she would prefer accessing information in more aggregated form rather than in short bursts.
Meanwhile, one panellist said that mobile phones have "become more of an addiction than a habit, almost worse than cigarettes". Checking your phone every five minutes, he added, was "like checking your fridge every five minutes - nothing new is going to appear in your fridge".
Youth moving faster than marketers
Marketing's Youth Marketing conference is taking place today (1 July) and is being chaired by former Motorola marketing boss Andrew Morley, who has recently been appointed chief executive of Clear Channel.
Morley opened the day pointing out that the youth are "moving faster than marketeers".
"Even some of the big blue-chips like Google are finding that the youth are one step ahead in the way they are using apps," he said.
The youth panel itself was chaired by Emma Worrollo, managing director of The Pineapple Lounge, and Kat Slater, associate director of Firefish.
Findings included that brands should avoid getting "hung up on age" and instead focus on life experience, and that the youth are "more like you than you might think".
More like 'us' than you think
"Don't ask how old," Worrollo said. "Ask where are they going, and where have they come from. If your brand is not youth [-focused], don't panic stay true to your values, don't try to be hip."
Ryan, a 17-year-old A-level student, singled out ads appearing on Facebook as particuarly off-putting. "Facebook has become too industrialised with advertising," he said. "If they want to continue advertising [effecitively to youth] then they need to do it more subtly."
Worrollo added: "[The youth consumers] are in control. Brands need to be egoless. Consider yourself a host of a party, definitely not the centre of it. Support their ambitions and help them on their way."
Getting it right
McDonald's and Coca-Cola were named by the panellists as brands that often got youth marketing right. The latter's attempt to target freshers at university was cited, when the brand got university newcomers to interact with one another by forcing them to connect in order to unlock a box and retrieve cans of drink.
The panel had also been asked to reinvent traditional brands to make them appeal more to the youth market. One panellist, who said he had never stepped foot in a Post Office branch, suggested creating selfie stamps, so conusmers could print stamps with their own face on.
"Getting things through the post feels like people really know me, getting physical things with my name on it makes me feel quite cool," he said.