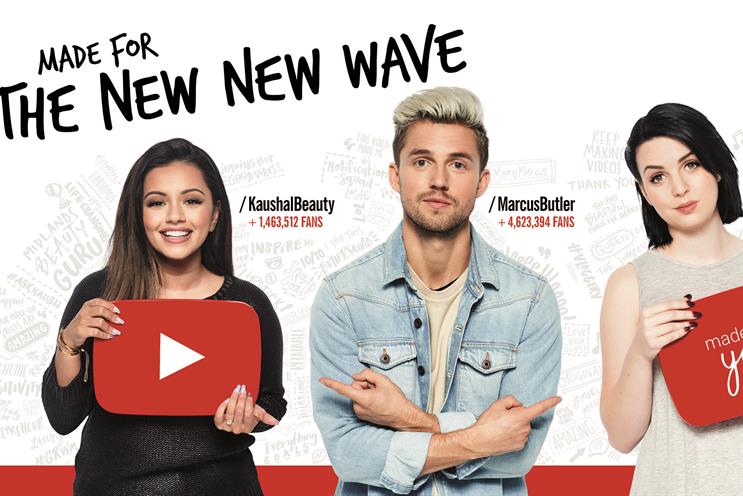 The "#madeforyou" work by We Are Social shows off some of the top contributors to the site including TomSka and Tanya Burr.
Rich Waterworth, marketing director for EMEA at YouTube, explained that the rise of such stars is something that the site is proud of, especially as TomSka and Tanya Burr were featured in the Radio Times' top influencers list alongside Emma Watson, Olympians and presidents.
The creative plays on the range of subjects covered on YouTube with spoken word poet Suli Breaks posing with the strapline "made for rhymes and reason", comedian Humza Arshad with "made for Great British Comedy" and digital masterchef Cupcake Jemma with "made for baking a difference."
Waterworth told Campaign that increasing subscriptions for YouTube channels is not the primary goal for the new work, but inevitably it will help.
He said: "The content that works [on YouTube] is very responsive and [the creators] create a two-way relationship with the audience.
Waterforth added: "One of the things that is special in the UK is the breadth and diversity of culture and creative styles."
The campaign will run across out-of-home, digital and cinema. For the latter, YouTube will be working with Digital Cinema Media to target specific audiences, as well as making use of its own data.
The site said it is the first time that the YouTube ad played before the film will be tailored to the film-viewing audience.