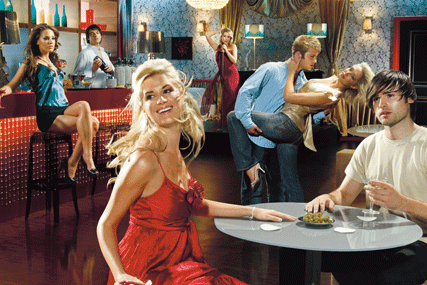 The three-year partnership with YouTube will mark the first time the broadcaster has made its schedule available on a third party site anywhere in the world.

Channel 4 said its long-form content will begin appearing on YouTube UK "in the coming months" and be fully available in early 2010. All programmes will be available only in the UK, free-of-charge supported by advertising.

Under the terms of the non-exclusive deal, Channel 4 will make its 4oD video-on-demand 'catch-up' service of new programmes available via YouTube shortly after television transmission, including Skins, Hollyoaks, The Inbetweeners and Peep Show.

Channel 4 will continue to sell advertising around its own content on the site but for the first time Channel 4 will be able to sell advertising around some non-Channel 4 content on YouTube, expanding the amount of inventory available to its sales team.

YouTube users will also be able to access around 3,000 hours of full length programming from the Channel 4 archive.
In March Channel 4 struck a deal with YouTube to sell advertising around its own short form clips on the video sharing site. It was the first time YouTube had signed such a deal with a UK terrestrial broadcaster, which was also an ad revenue share tie-up.

Channel 4 is also believed to have struck a similar deal with Arqiva's catch up VoD service SeeSaw that is still yet to launch in the UK. It is also part of ongoing talks with US-based catch up service Hulu that is expected to launch in the UK next year.