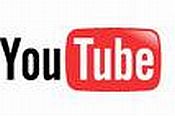 YouTube, which was bought by Google for £1.65 billion last year, is launching local-language versions in France, Italy, the Netherlands, Spain, Poland, Brazil, Japan, and the UK. The nine new versions will be followed by more local versions, which will offer unique location-based features on top of native translation. The company claimed that most of its visits already come from users in other countries.
The video-sharing site's co-founder, Chad Hurley, said in Paris yesterday that it was only a lack of resources that meant the company was launching nine sites instead of 140. Hurley added: "Video is universal and allows people around the world to communicate and exchange ideas. YouTube will now be a more accessible and interesting to a worldwide audience."
Yesterday's announcement shows confidence in the face of Viacom's copyright lawsuit against YouTube. Viacom is suing Google and YouTube for posting copyrighted content on the video-sharing site. In defence, the firms claim that copyright clips are removed as soon as the legal content owner makes a complaint.