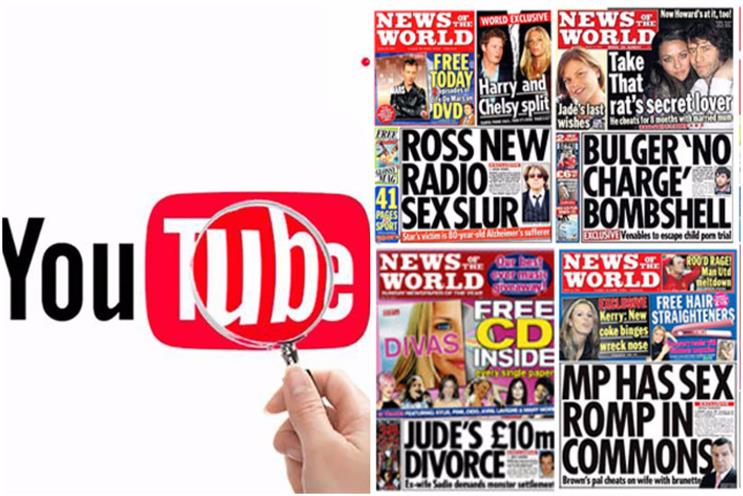 Liberum's tech media and telecoms note, published this morning, said the brand safety concerns represent a great opportunity for free-to-air broadcasters such as ITV and Channel 4.
On 24 November The Times ran a front-page story reporting that YouTube ads are funding "paedophilic habits". The story was published the morning after YouTube's annual Brandcast event, where Google's UK managing director Ronan Harris announced that predatory commenters would be turned over to the police.
Liberum warned "many more of these stories" are expected to appear because of "an inability of the algorithms to pick up and remove" unsafe material.
"Put bluntly, we doubt very much YouTube's ability to produce automated algorithms that will do the job and the manual staffing requirements needed to police material are likely to be huge (and also something that would be difficult to outsource to cheaper countries)," Liberum's note said.
"What YouTube faces here is a potential News of the World moment, i.e. advertisers get so fed up with the repeated stories that they eventually pull their ads altogether. This is especially true as the newspapers in particular (a) are likely to have plenty of material and examples to work with and (b) have a vested interest in exposing YouTube's problems."
The Times is published by News UK, the newspaper company owned by Rupert Murdoch's media empire News Corp. Last year News Corp invested $10m (£7.5m) in ad tech company AppNexus, which has recently highlighted concerns about Google and Facebook amid the launch of its new ad-buying software.
Last week's revelations prompted a wave of brands to pull advertising from Google-owned YouTube for the second time this year following a report by The Times in February that ads were appearing next to videos promoting terrorism and other extremist content.
In 2011 News of the World, also part of News UK's predecessor News Corporation, closed after 168 years after revelations about the Sunday tabloid's phone-hacking activities prompted an exodus of clients pulling their ads.
In March Campaign reported that ITV, Channel 4 and Sky had seen a jump in ad revenue for their video-on-demand platforms following the YouTube boycott.
Google told Campaign it would not comment further on today's analyst note and referred to a statement it released on 24 November following Brandcast: "Content that endangers children is abhorrent and unacceptable to us. We have recently toughened our approach and just in the past week we've disabled comments on thousands of videos that we've identified as of potential interest to predators and shut down hundreds of accounts identified as making predatory comments.
"There shouldn't be any ads running on this content and we are working urgently to fix this. Over the past year, we have been working to ensure that YouTube is a safe place for everyone and while we have made significant changes in product, policy, enforcement and controls, we will continue to improve."