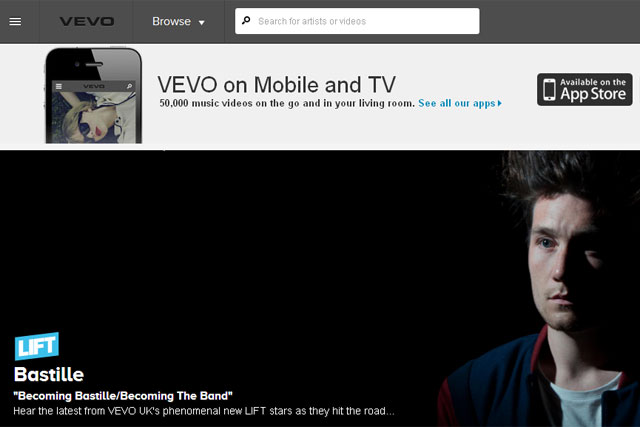 Google-owned YouTube is reportedly set to take a £42m stake in Vevo, which would give it a 10% share in the site. The deal is expected to be announced by Vevo in the coming weeks.
Vevo is also expected to renew an agreement to continue to host millions of music videos on YouTube, as part of the deal.
A Google spokeswoman said: "While we don't comment on individual negotiations, we always hope to renew our relationships with valuable partners, so we can continue to provide YouTube users with the best possible music experience."
The news comes after YouTube poured $35m (£22m) of funding into gaming video network Machinima last year, as it explores content tie-ups to make the YouTube brand a more prestigious content offering.
YouTube is also in the process of attempting to break the norms of film marketing by premiering documentaries on the site as an alternative to the "theatrical window".
The first such effort had Google partnering with Sam Branson's production company Sundog Pictures, in order to premiere the drug documentary 'Breaking the Taboo'.
Vevo could not be reached for comment at the time of publishing.
Follow @mattchapmanuk