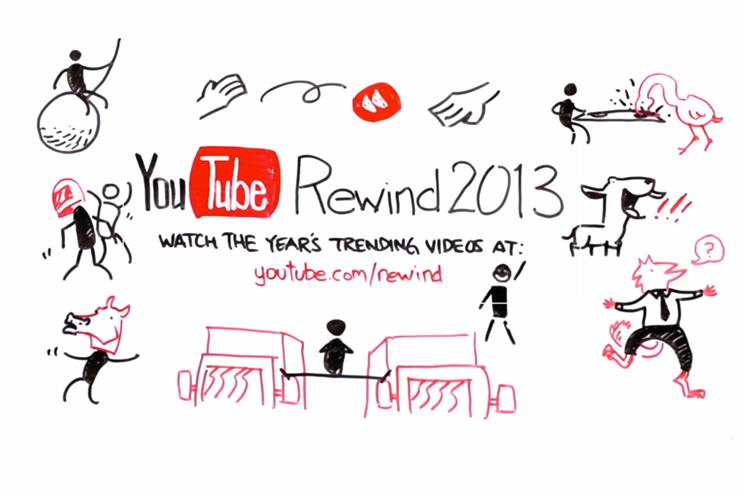 Google is getting serious about its video offering on YouTube, striking deals with partners and investing in its own content. Cats on pianos are so last year – the push is now on content with which serious brands might want to be associated. But if YouTube is to be taken seriously as an ad medium, it knows the problem of fake views needs to be addressed.
There are myriad ways to increase viewing numbers on YouTube videos. Some are fair enough – such as seeding videos on blogs with millions of followers – while others are less so, including using bots to achieve clicks.
Now, Google has pledged to periodically review the number of views that videos receive, "removing fraudulent views as new evidence comes to light". According to the software engineer Philipp Pfeiffenberger, this is likely to affect only a "miniscule fraction" of videos on YouTube.
But it is not just the pop music industry and content creators that try to game the system by inflating viewing numbers through dubious methods to drive more ad revenue. Brands have also been accused of resorting to exotic methods to inflate their YouTube views as they seek to boost the virality of their campaigns.
Robin Grant, the global managing director of We Are Social, says there truly is a seedy side to the seeding industry, with some agencies using underhand ways to boost viewing figures.
"The clampdown is a good thing. YouTube has turned a blind eye to it for too long," he says. "Marketers take the easy route to views by paying the seeding agencies to make their videos viral. They should realise that there is no shortcut to viral success other than creativity."
If Google's clampdown means brands register fewer views on their ads, they will be forced to work more closely with the video platform.
Unruly, which claims it gets videos "tracked, watched and shared for top brands" through a global platform for social video marketing, has created a document called the "social video code of conduct". Authored with the Internet Advertising Bureau, it aims to "ensure transparency in the category".
Unruly's co-founder and chief operating officer, Sarah Wood, says: "For paid media, we would always advise brands, whether they're working with us or other video-distribution platforms, to use third-party tracking on video campaigns so they can be confident about view validity, brand safety and audience verification."
And it's not just YouTube. Ian Edwards, the head of strategy at Vizeum UK, points to Facebook farms that boost "likes" as another worrying example of the fakery that is undermining the web as an advertising platform. He adds that agencies often advise clients to invest 8 per cent of their TV budget in video on demand, in line with estimates of the share of commercial impacts made by VoD. But clients are wise to be cautious.
"The horror stories are becoming more widespread," Edwards warns. He adds that he has heard about mobile marketing initiatives, where clients use networks to launch apps and pay for each download, that are being abused by people being incentivised to simply download the app – but do not go on to use it.
It seems ironic that social media, which advocates have long celebrated as forcing transparency, can equally fall victim to fraud and opacity.