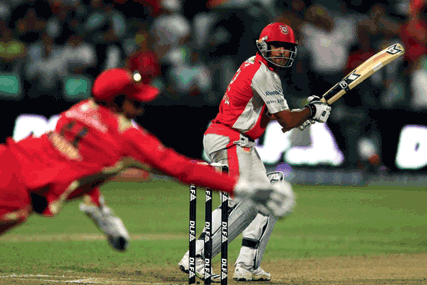 The brand's video-sharing website, YouTube, will show 60 matches from the Indian Premier League (IPL), which starts in March and will feature stars such as England players Graeme Swann and Jonathan Trott.
YouTube wants to sign a global sponsor and multiple local backers as part of its strategy to make money from the coverage.
While BT is set to rival Sky by offering cut-price TV subscriptions to Premier League football and Ashes cricket, Google has, until now, remained dormant in the live-sports arena.
However, YouTube has been buoyed by the interest in a U2 concert it streamed live in October 2009, which attracted 10m viewers. Should the cricket broadcasts succeed, further deals are likely to follow.
YouTube is losing $470m a year, according to Credit Suisse, but its IPL tie and content deal with Channel 4 are likely to attract advertisers.
Bruce Daisley, Google UK's leader for YouTube and display, said: "We're keen to see how the community will take to live sport. There's a real interest in live events, so we're excited."