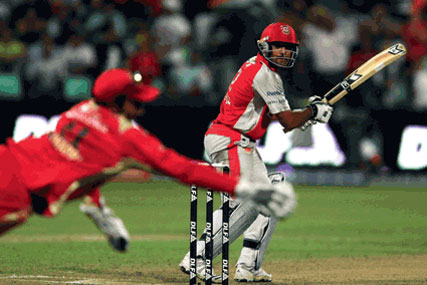 The brands will run promotions on YouTube ahead of the start of the IPL this Friday and will continue to advertise throughout the 60 live matches.
Video ads for Brylcreem and Lebara Mobile will run before and during live streaming and both brands will be promoted across the whole of YouTube from this Thursday as part of the deal.
Brylcreem already sponsors England star Kevin Pietersen while both brands are official sponsors of the IPL. Lebara Mobile also sponsored Setanta's TV coverage of the tournament last year.
Marketing revealed in January that YouTube was gearing up to become a powerhouse in live sports broadcasting after buying the rights to stream the IPL online.
The popularity of the tournament and the sponsorship money it brings in will likely determine whether or not Google will continue its move into sports broadcasting.