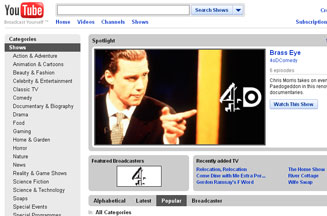 The campaign carries the strap-line 'YouTube's got TV' and will run across bus sides, tube panels and in the press as well as online video pre-roll and display ads.
In mid-December YouTube will run an interactive installation in a shop front near Carnaby Street where passers-by will be able to choose content to watch.
The new shows section includes full-length programming and clips from YouTube's professional content partners. It includes more than 5,000 videos, of which almost 4,000 are full-length programmes. The content is provided by more than 60 partners and totals over 3,000 hours.
The creative draws on YouTube's current design and emphases the YouTube playback bar.
The creative was devised by freelance creatives Naresh Ramchandani and Steven Qua along with media agency PHD.