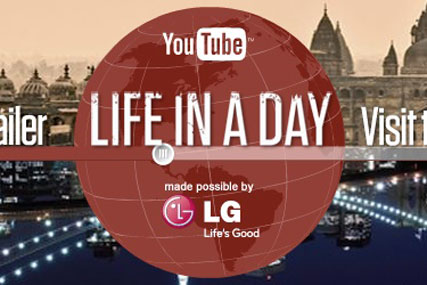 YouTube is asking its users to upload short films of their experiences on a single day, chosen as 24 July, which will feature in a special section of the YouTube site.
Kevin Macdonald, the director of films including 'The Last King of Scotland' and 'Touching the Void', will then edit some of the best user-generated films into a feature film, which will premiere at next year's Sundance Film Festival.
YouTube is hoping that at least 10,000 users around the world will upload content to feature in 'Life in a Day' and it has teamed up with the US production company Against All Odds to provide people in more remote parts of the world with access to filming equipment.
Google will promote the project with mastheads on YouTube's websites around the world, and with a countdown ticker on the sites that will start three days before the filming day.
Anna Bateson, director of marketing at YouTube EMEA, said: "'Life in a Day' is all about pushing the boundaries of film and finding new ways to connect the world in inspiring and creative ways. LG's sponsorship proves that YouTube offers brands a creative playground to associate their brands with."