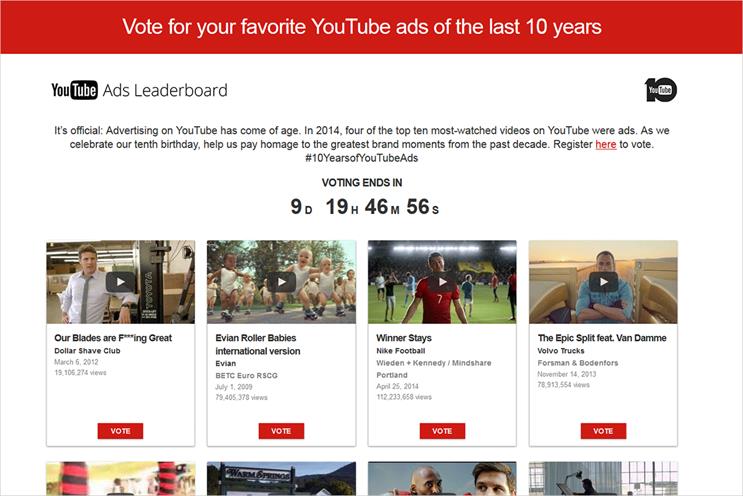 As of this morning (10am), users have 10 days to pick a winner from a list of 20 of the most watched ads on YouTube.
The list includes viral hits like Old Spice's "the man your man could smell like" by Wieden & Kennedy London and Volvo Trucks' "the epic split" by Forsman & Bodenfors.
But the most watched videos on the list are Turkish Airlines' "Kobe vs Messi: the selfie shootout" by Crispin Porter & Bogusky and Nike "winner stays" by Wieden & Kennedy, which have been viewed 140 million and 112 million times, respectively.
According to YouTube, in 2014 four of the top ten most-watched videos on the site were ads.
YouTube turned ten earlier this year. The website launched on Valentine's Day in 2005 and the first video was uploaded two months later, on 23 April.