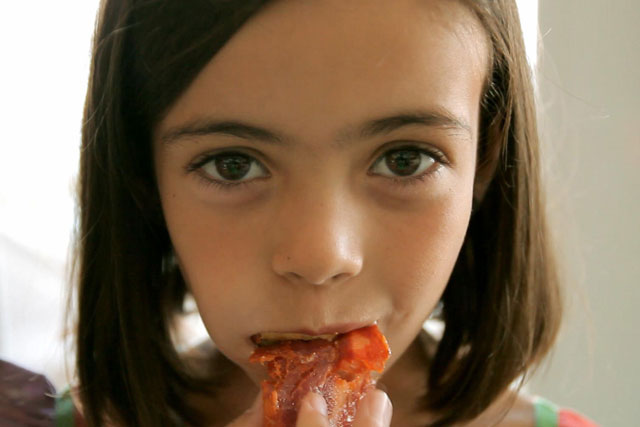 Last Thursday at 9pm, BBC Two offered up the UK television premiere of Life In A Day, a film directed by Kevin Macdonald and produced by Ridley Scott, which, in the resolution of the ultimate crowdsourcing exercise, boiled down 80,000 clips captured during one day by YouTube users.
On the one hand, this is a truly Big Idea, a sublime gesture of planetary oneness unprecedented since Bob Geldof last demanded your (expletive deleted) money and bought Phil Collins a ride on Concorde.
On the other hand, it reminded some observers of just how feeble YouTube's aspirations have been down the years. Take, for instance, a preview of Life In A Day in Metro's TV guide. It appreciated the film's "intriguing, often beguiling, images" but added: "Sadly, there weren't any skateboarding dogs."
A cheap jibe - but a no-less-palpable hit for all that. Every year, YouTube devours a mind-boggling amount of financial and technical resource; and its users have nicked and "repurposed" an awful lot of content over the past six years (it's undeniably a superb archive of old music videos and sitcom best-bits, if that's your bag), but it hasn't exactly unleashed the creative potential of a new generation of short-form film-makers. Quite the reverse.
Last week, we also saw the ageing rocker Pete Townshend railing at the creativity vacuum at the heart of the Apple corporation - but if he expects a generation of digital "utopians" to hang their heads in shame (and, after all, there's a tiny minority arguing that, actually, we're in the middle of a golden age) at the cultural desert they have been creating, then he's probably being a touch optimistic.
Or so we thought. Good things clearly come in threes - because, also last week, YouTube announced that it had appointed Adam & Eve to handle pan-European advertising activity as it looks to invest in a broader range of original entertainment content.
If it succeeds in coming up with some decent stuff, then more advertisers might find it a more interesting proposition. Are we seeing YouTube emerging as a serious commercial media powerhouse?
John Baylon, the digital trading director at Starcom MediaVest Group, argues that the question is sort of missing the point. YouTube will continue to see its role principally as a "platform" as opposed to an ideas factory - and, in any case, contrary to what some people think, YouTube's content has been pretty good in recent times. Either way, he implies, you just can't argue with the raw numbers.
He says: "This is just another step on a journey it has been taking for some time now. And from an advertising point of view, its strength is that it offers huge (audience) scale across a number of devices, including things like games consoles. It has huge reach and it's a quality environment. So, is YouTube a threat to conventional TV? Yes, of course it is, both in terms of audience and ad revenues. In fact, you could argue that this announcement is merely another nail in the coffin."
However, Jakob Nielsen, the managing director of Group M Interaction, argues that numbers aren't everything - and he does that from a position of strength. Group M's online buying systems have been brought together under the Xaxis banner, which majors on a data-centric approach to buying. The group already buys 30 to 40 per cent of video-on-demand inventory in the UK.
He adds: "We are aggressive in this area. But we know it's not just about data - it's about content and context. So we'd argue that YouTube's commitment to original content can only lead to greater opportunities in this area."
Jean-Paul Edwards, the head of futures at Manning Gottlieb OMD, tends to agree - and he believes we're reaching a point where attitudes towards online audiovisual content will inevitably change. He explains: "At some point, the volume and quality of content will be good enough to make the average person start to visit YouTube regularly on, for example, a PlayStation 3. It is already a very interesting proposition for advertisers - but as this happens, that proposition may become compelling."
However, Paul Vassallo, the head of digital trading at MPG Media Contacts, argues that this isn't that much of a step change. He concludes: "There's (already) an opportunity to buy much of the same content on both traditional TV and YouTube. And, with the likes of Vevo coming in to clean up the music content on the site, (we're seeing) an altogether slicker experience. That further increases the attractiveness of the brand."
NO - John Baylon, digital trading director, Starcom MediaVest Group
"I'm not sure you should be expecting YouTube to bid for a Premier League highlights package, for instance. I don't think it will ever be about conventional thought processes like that."
MAYBE - Jakob Nielsen, MD, Group M Interaction
"It's not just about the numbers, it's about delivering user-centric products and creating a compelling user experience. If it can pull that off, then, potentially, it will change the whole business."
YES - Jean-Paul Edwards, head of futures, Manning Gottlieb OMD
"The better the content, the more attractive the proposition is to advertisers. A lack of high-end exclusive content has been a weakness to date. This investment will address that."
MAYBE - Paul Vassallo, head of digital trading, MPG Media Contacts
"It has been heading down this line for a while - developing partnerships with people that have valuable content. The more partnerships it develops, the better quality the content becomes - and the more attractive this becomes to advertisers."