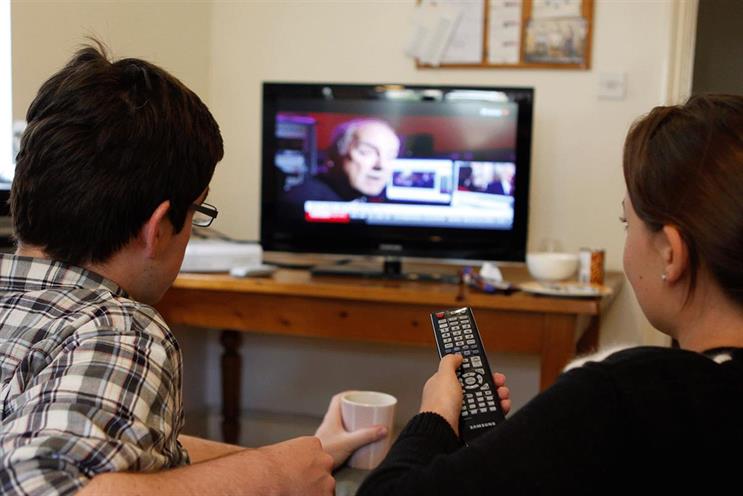 Independent data from Comscore and Barb for the first quarter of 2016 showed, on mobile alone, YouTube reached more 18-34-year-olds than any commercial TV channel in the UK.
The Google-owned video giant has also conducted a YouGov survey which found half of those aged between 16 and 34 have watched YouTube on a TV set, although no information was given for how long and how regularly they do this.
YouGov also asked 16-24-year-olds – the so-called Millennials age group – what video source they would choose if they could not use others. The survey said 41% of this age group would choose YouTube, while 27% would choose TV.
The survey also found that 59% of 16-34-year-olds agree they are more likely to be able to find content about the things they are passionate about on YouTube than on TV.
Chris Binns, managing partner at MediaCom, said the findings would "make a lot of media agency planners sit up and take notice."
He said: "This data and the follow-up YouGov research corroborates a view I have long held – that increasingly YouTube is the place that people go to follow their true passions.
"Clearly in the minds and living rooms of today's 16-34 year olds, there is no longer any real separation between what they watch on YouTube and what they watch on broadcast TV."
Measurability "number one issue"
YouTube has collected independent data from Comscore and Barb two months after the TV industry warned advertisers that Google keeps its data private, while independent estimates are used to measure television viewing from a number of sources.
This was in response to YouTube's claim last year that brands should put 24% of their TV budgets into YouTube to reach younger audiences.
Debbie Weinstein, Google's EMEA director of brand solutions and innovation, told Campaign she was having daily meetings with advertisers where the issue of measurability was raised.
She said: "The number one thing we hear from the advertising community is to come up with a third party measurement standard for video. We're very keen to work with parties like Barb to work out a cross-platform metric."
Thinkbox: TV advertisers buy TV audiences
But Lindsey Clay, the chief executive of commercial TV's trade body, Thinkbox, said YouTube's claims showed "they love TV so much they can't resist continually comparing themselves to it".
She said: "It is not new news that YouTube is popular with young people. So is TV. But TV and YouTube fulfil different roles in their lives. In real life they happily co-exist; any disharmony exists solely in YouTube's press releases.
"YouTube's latest claim is obviously for the benefit of advertisers, but what about the advertising opportunity? 0.6% of video advertising is seen on YouTube; 94% is seen on TV, in full and with sound.
"And claiming YouTube on mobile reaches more young people than an individual commercial TV channel may be true, but it is hardly a like-for-like comparison. It ignores the fact that they spend vast amounts more time with TV. And it ignores the fact that TV advertisers buy TV audiences, not a TV audience on a specific channel."