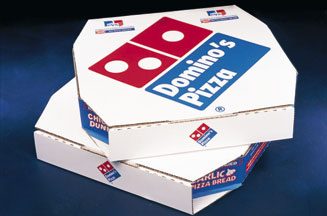 The Promoted Videos ad programme combines Google AdWords with YouTube videos, allowing advertisers to create keyword-targeted campaigns, priced on a cost-per-click basis. Domino's Pizza, for example, one of the first brands to sign up to the scheme, will create video ads around relevant search terms including 'pizza'.
Google, which owns the video-sharing website, is taking advantage of the strong growth in online video advertising to pursue additional revenue for YouTube.
According to the Internet Advertising Bureau, expenditure on this platform has increased by 195% year on year.
Marketing agencies have welcomed the development. 'You­Tube is second only to Google in search volume,' said Iris Digital managing director George Nimeh. 'This move will make it easier for advertisers to generate revenue from their content and gain control over how they use YouTube.'
Saatchi & Saatchi's chief executive, EMEA, Simon Francis, added: 'It allows freedom to create engaging content that the consumer can select, rather than some of the pre-roll options that interrupt the consumers online behaviour.'
Google said advertisers would be able to add a 'call-to-action' overlay on their ads to drive people to their websites.