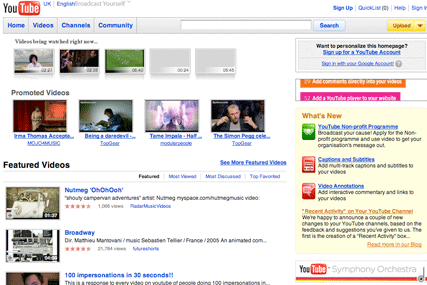 The Google-owned video-sharing site said it hopes the move will drive usage by allowing people to find, watch, and share their videos offline.

YouTube product manager Thai Tran said: "Many video creators on YouTube want their work to be seen far and wide. They don't mind sharing their work, provided they get the proper credit."

YouTube, acquired by Google for $1.65bn in 2006, said content partners will be allowed to choose to offer their video downloads for free or, for a small fee, paid through Google Checkout, its e-commerce platform. Partners can set prices and decide the terms on which content may be used.

At present, downloads are provided by educational organisation Khan Academy, how-to videos site Household Hacker and entertainment portal Pogobat.

Last August, Google chief executive Eric Schmidt conceded the search behemoth still had not worked out the best way to generate ad revenue on YouTube, although he maintained the company would improve the site's commercial performance.

According to US news reports in July, YouTube's ad revenue is likely to total $200m this year, well below Google's expectations.