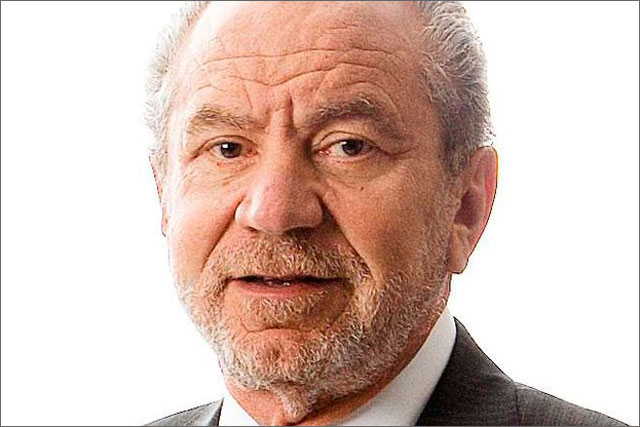 Agencies including The Red Brick Road, Kream London, Heavenly, Creature London and Bray Leino pitched for the YouView ad account last week and its spokeswoman said the ad review should not be affected by Sugar's departure.

It is understood that there was an altercation between Desmond, who is the chairman of Channel 5-owner Northern & Shell, and Sugar last week at a YouView board meeting.
There is some confusion over whether the altercation between the two businessmen was prompted by Sugar's resignation, as one source suggests, or whether Sugar's resignation was a response to a dispute over future business.

One source said Desmond joked and said "You're fired", mimicking the Amstrad founder's trademark line from 'The Apprentice', after Sugar had become animated and grabbed Desmond by the lapels. The source said only then did Sugar resign.

Another source disputed this account of events and said Sugar had planned to resign and it was only after he had done so that the meeting became animated.

Spokesmen for Desmond and Sugar declined to comment on the circumstances of his resignation.
In a statement on Friday, Sugar said: "When I joined YouView in 2011, my brief from the shareholders was to use my experience in the electronics industry to get the product to market and into the homes of consumers. Having done that successfully, my job is complete and I will now focus my time and attention into my other businesses.

"I'd like to thank all those who are part of the YouView project, including its suppliers, staff and shareholders, and I wish them every success for the future."

YouView, which is a joint venture between the BBC, ITV, Channel 4, Channel 5, BT, TalkTalk and Arqiva, called a review of its advertising in January.


Follow @MaisieMcCabe