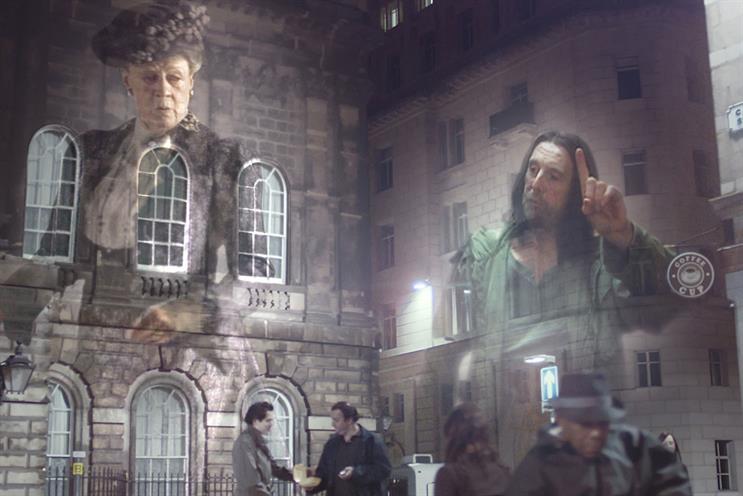 YouView received a double boost last week in its battle to get into ten million UK homes.
First, it announced a tie-up with Netflix. Then it received a welcome surprise when regulators ordered BSkyB to allow BT's YouView service to show Sky Sports 1 and 2 at a price set by Ofcom.
YouView is on course to get into two million homes by early next year, having breached the one million mark in February. The service launched in July 2012 after a long and troubled gestation.
YouView's chief executive, Richard Halton, believes the Netflix deal is a "game-changer" as it bolsters the content YouView offers and provides viewers with the fullest range of on-demand services available in the UK.
He says: "Netflix is the service everybody wants and is talking about. Freeview homes can pay £5.99 for Netflix, which feels like a really good first step compared with the £30 or £40 they would pay for Sky or Virgin."
With the addition of these new bits of inventory, YouView will continue to grow at a pace

Scott Whitton, head of audiovisual trading, Mindshare
YouView's main selling point is making searching content on catch-up services easy. "We have been careful not to say you can find 30,000 shows on YouView because that is incredibly intimidating to consumers. They don't want 30,000 shows, they just want to watch one," Halton explains. "Our value add is to make discovering what you want really easy."
Owned by the BBC, ITV, Channel 4, Channel 5, BT, TalkTalk and Arqiva, YouView offers free-to-air digital channels plus internet-connected services through its set-top box. Most households access it through subscriptions with BT or TalkTalk, paying as little as £5 a month – Halton says only a small number have bought the box themselves. YouView sees itself as a way of dissuading Freeview customers from switching to Sky and Virgin, where viewers watch free-to-air channels less.
Halton adds that YouView is looking at launching addressable advertising using the data it has about households that use the service. But it has yet to decide whether to manage the data itself or provide it to broadcasters.
Meanwhile, the ruling allowing BT to run Sky Sports 1 and 2 on YouView means hundreds of thousands of YouView customers will soon be able to access the channels for as little as £20 a month. This is considerably cheaper than BSkyB, where they are bundled together with five other channels.
But Scott Whitton, the head of audiovisual trading at Mindshare, doubts this will damage Sky, which has
Formula One and European football in its sports bundle. "As long as it stays unique, Sky is still in a strong space," he says.
While YouView began slowly, momentum is picking up. Whitton says: "With the addition of these new bits of inventory, YouView will continue to grow at a pace, and they have the backing of the major broadcasters."
That said, the long-term aim of ten million homes is "a hell of a challenge", Whitton admits. But he adds: "The benefit of YouView is it has dropped the price to £150 from £250 – that makes the proposition more attractive." The price is expected to fall further to below £99.
The continued growth of YouView should help free-to-view channels hold on to their viewers.