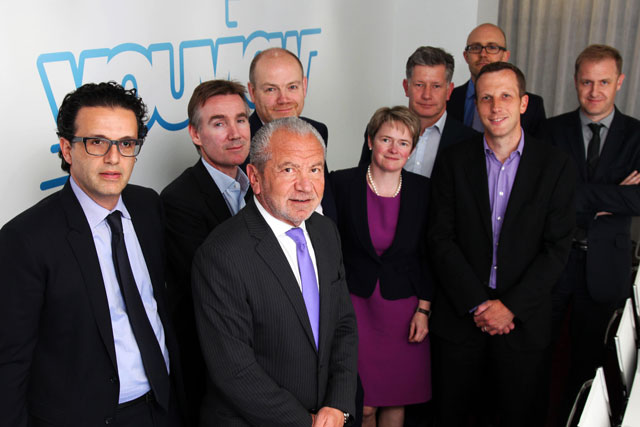 The dispute dates back to 2010 when a business telecoms provider, Total, opposed YouView's application to register YouView as a trademark.
In May this year, the Intellectual Property Office sided with Total in certain, but not all, categories in its ruling on the application.

YouView has been prevented from registering its brand as a trademark in categories including: broadcasting; communications; transmission, broadcast and reception and other dissemination of audio, video, still and moving images; television screen-based information broadcasting, and retrieval services and interactive broadcasting services.

In response, YouView lodged an appeal with the High Court on 26 June in respect of the following types of goods: apparatus for TV and radio reception, and software for embedding in apparatus for TV and radio reception.

Total has an online billing service called Your View and claims there is a likelihood of confusion between the brands because of the similarity between the two marks and their respective goods and services.

In its appeal, YouView claims that the hearing officer ruling on the case construed "telecommunication services" too widely, by including TV and radio broadcasting, and construed "database programs and databases" too widely by including a wide range of types of software.

Moreover, YouView said the hearing officer failed to take into account the fact that the two marks were conceptually different (as YouView has no apparent meaning, but Your View is a common phrase), visually different (as YouView is significantly stylised, whereas the earlier mark is unstylised) and aurally different.

The IPO has allowed YouView to register its brand in some less relevant categories including mouse mats, computer, electronic and video games programmes, and the rental of radio and television broadcasting equipment.

YouView is a joint venture between the BBC, ITV, Channel 4, Channel 5, BT, TalkTalk and Arqiva and announced last week that its first boxes would be in shops later this month, two years behind initial targets.

A YouView spokeswoman said: "YouView applied for the necessary trade marks in a number of classes over two years ago.

"It is a matter of public record that its filings were contested in some of the classes and that the necessary action to resolve this is ongoing. We are clear that we have the necessary marks to carry on our business."

Last Week, Marketing revealed YouView will turn to digital marketing in order to drive awareness of its new website as it attempts to educate consumers about its set-top box.
Follow Maisie McCabe on Twitter @MaisieMcCabe