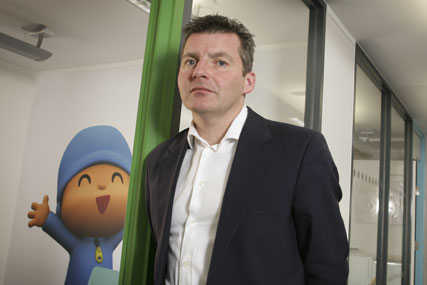 Two weeks after handing the creative business – worth a reported £40 million over four years – to CHI and Partners, YouView admitted yesterday that the account will now be handled by Adam & Eve.
YouView's marketing director Tim Hunt said A&E "are one of the most creative and dynamic new agencies in the UK and we are hugely excited about their plans for YouView". At the same time, OMD was confirmed as winning the media planning and buying business and Momentum will handle retail and experiential campaigns.
The real reason for the creative agency U-turn is unclear. Reports that some of YouView's stakeholders felt uneasy about CHI's relationship with TalkTalk, a key investor in YouView alongside rival BT, or the remuneration terms and creative content of CHI's pitch were dismissed by YouView's chief, Richard Halton. "The agency appointment was entirely the province of the YouView team, our stakeholders didn't have a say," he insisted.
The fact that CHI pitched a full-service solution through its MCHI offering is reported to have caused conflict problems when the agency was subsequently allocated only the creative account. Halton said that "CHI had the strongest creative idea ready to go" but that OMD made a compelling media pitch.
Johnny Hornby, CHI's founding partner, said: "We could not reconcile this project with our existing clients and the partners in YouView."