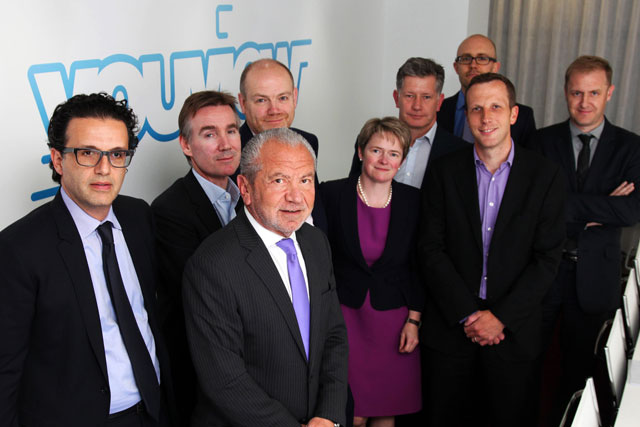 YouView, a joint venture between BBC, ITV, Channel 4, Channel 5, BT, TalkTalk and Arqiva, lost the legal battle with independent telecoms company Total, which had previously registered a 'YourView' trademark.
Mr Justice Sales disagreed with YouView's arguments that there was no infringement. Total is now seeking an injunction to prevent any further use of the name 'YouView', together with financial payment and legal costs.
A spokeswoman said YouView would attempt to take the decision to the Court of Appeal, but would not say if plans are under way to rebrand the company if it fails to get the decision overturned.
YouView has not registered any other names with the Intellectual Property Office (IPO) other than YouView and MyView, while the attempt to trademark MyView is also being opposed.
A YouView spokeswoman said: "We plan to appeal against the court's decision, as we maintain there is no confusion between our consumer-facing TV service, YouView, and the business-to-business billing platform, YourView, provided by Total Ltd."
Lee Curtis, partner at trade mark law firm HGF, said the High Court decision did not come as a surprise, because YouView has already lost an attempt to register its brand name with the IPO and had an attempt to refer the case up to the European Courts of Justice ruled out.
YouView should find out soon whether it has won the right to take the case to the Court of Appeal.
A Court of Appeal case could take six months to a year to complete and would not be a rehearing of the facts but would decide if the judge made an error interpreting the law.
Curtis suggests YouView is continuing through legal channels because it has "so much invested in the brand that they could not effectively turn the tanker around".
The launch ad campaign for YouView cost £10m alone, while a product-focused campaign a year later cost an additional £10m.
If YouView fails to get the decision overturned it will face damages based on how Total's business has been damaged, but Curtis believes this cost will pale into insignificance compared to the marketing costs.
He said: "In many ways it is not so much the legal cost, it is the marketing cost. If they were forced to rebrand they've got to educate the public and that's maybe why they've continued on this route because they do not want to lose that money of the investment in the brand, which effectively could disappear if they are forced to choose a different brand."