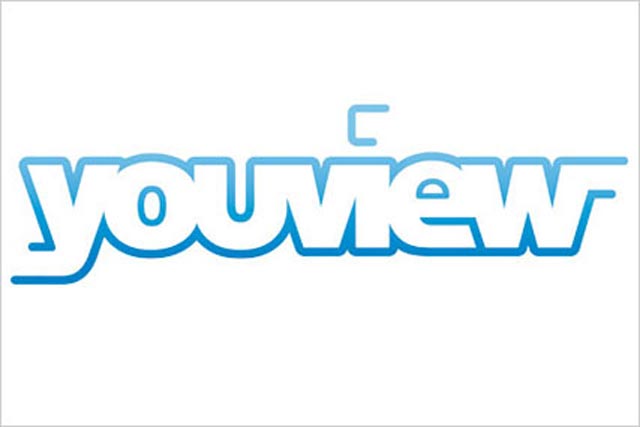 This morning (16 September), it was announced that
Project Canvas,
the joint venture between the BBC, ITV, Channel 4, Channel Five, BT, Talk Talk and Arqiva to provide internet-connected TV through TV sets, will be called YouView, and
Halton was named its chief executive
.
The service will offer on-demand TV and PVR capabilities without a monthly subscription fee, but will allow commercial broadcasters to use micro payments and pre-, mid- and post-roll ads to generate income.
Speaking after the launch, Halton said: "It is important that free-to-air TV continues to be successful, because 10 million people get TV through Freeview. It must be relevant and, being a connected platform, will be essential in providing competition to Sky and Virgin.
"YouView allows Freeview to go from being quite a constrained platform to one that's very open. It will drive choice of content and innovation of content. It should drive better and more consumer choice."
The name YouView was chosen from of a selection of ideas because it "resonated" with YouView's core target audience of Freeview customers, Halton said. "When we tested it with Freeview customers, they got it."
The launch of YouView is expected in the first half of next year and YouView marketing director Tim Hunt is currently running the media and creative pitches. Halton declined to comment on YouView's marketing plans or its agency roster.
YouView is owned equally by each of its seven partners and each partner's investment is worth approximately £4.5m a year, which Halton said he hoped they thought was a "pretty cost-effective way to develop a platform".
The YouView EPG will not carry any advertising, in line with the not-for-profit aims of the business. While YouView will not have a payment system, commercial content owners will be able to insert their own, or use facilitators such as PayPal.
When questioned about
the complaints broadcasting regulator Ofcom had received
about the YouView project,
Halton said he was confident any issues would be resolved and confirmed YouView was in dialogue with Ofcom about the concerns.
Halton said: "We have never claimed YouView would be open source, but we want to get to the position where open standards can be used on any device. Any concerns can be addressed and we will reach out to people to do that."
YouView Ltd was incorporated as a company with Companies House on Tuesday (14 September) and is a separate company from each of its partners, with around 100 members of staff.