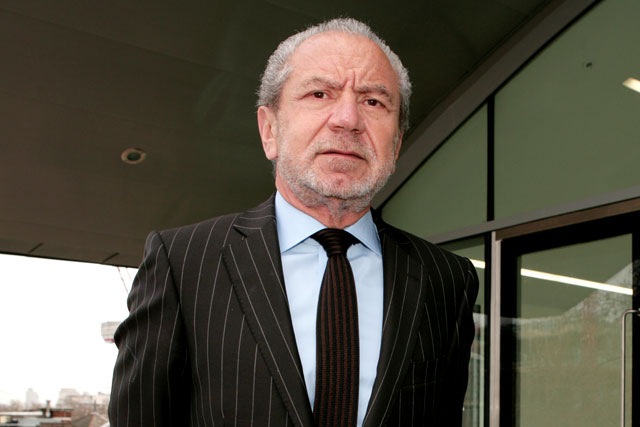 Astonishing. YouView really does appear to be happening. So, yes, you can officially go ahead and knock us down with a feather.
We are, we suspect, not alone in our attack of the vapours. There are many in the media world who, if they owned hats, would now be preparing to eat them. Some of them actually work, or have worked, on the YouView project.
Over the years (and, in an era when technological change is supposedly happening all around us at the speed of light, they have seemed terribly long years), there have been those prepared to speculate about whether the whole business might not be ill-conceived, badly managed and, due to its lateness to market, irrelevant.
YouView (originally codenamed Canvas) "emerged" in December 2008 only after the BBC-led on-demand online TV venture Project Kangaroo looked like being blocked by regulators (which, indeed, it eventually was). Whilst all seven YouView partners are so far said to have spent a combined £70m on the project, the outgoing director-general, Mark Thompson, says the license-fee funded BBC has contributed £10m.
As a result there's a sense in which, for accounting purposes, YouView absolutely had to be launched, even if it is destined to fail. And there are many who believe it might. This year's Consumer Electronics Show in Las Vegas heralded, supposedly, the year of the smart TV - but this is not necessarily good news for the likes of YouView.
When vague rumours about (what eventually became) Project Canvas began circulating in the mid-noughties, people got terribly excited about its appropriation of the "internet" word, believing that the platform might offer a neat way of displaying web pages on living-room TV sets. Well, we now know for sure - it won't.
YouView is cable-lite. Or look at it sitting alongside Freesat and Freeview as basically "Free-cable". And, of course, smart TV offers that - but also so much more.
1. YouView set-top boxes, priced £299, will go on sale at the end of this month, backed by an ad campaign from Adam & Eve/DDB. The service uses digital packet-switching techniques (sometimes called "internet protocol") to send TV pictures to homes down telephone lines. As well as live access to more than 100 TV channels, it will also offer a seven-day catch-up service for programmes on ITV, the main BBC channels, Channel 4 and Channel 5. The box hooks up to existing broadband internet connections.
2. The platform is owned by a consortium including the BBC, ITV, Channel 4, Channel 5, BT, TalkTalk and the communications infrastructure company Arqiva. Both BT and TalkTalk plan to offer content that will not be available on other digital TV platforms. BSkyB, which on several occasions has urged regulators to stop YouView coming to market, has now indicated that it will participate - it plans to make shows available within a "Now TV" section on YouView's electronic programme guide.
3. YouView's commercial broadcasters hope to devise platform-specific ad inventory - for instance, portal sponsorships and tailored pre-roll commercials in on-demand programming.
4. Its management is headed by the chairman, Lord Sugar, who replaced Kip Meek in March 2011 following slippages in the launch schedule, which had originally targeted a 2011 debut. Sugar has experience in bringing new TV kit to market: his former company, Amstrad, manufactures boxes for BSkyB (he sold it to Sky in 2007). YouView's chief executive is Richard Halton, a former BBC controller of strategy.
5. Last week, Lord Sugar maintained that YouView's launch would be a defining moment in the history of British television. "It's a whole new way of experiencing TV," he said. Halton added that feedback from the homes that have been trialling the service has been positive: "YouView is easy to set up and different to what has gone before. YouView is set to evolve quickly and we look forward to working with new content partners and developing more functionality as boxes roll out into UK homes."
WHAT IT MEANS FOR ...
THE CONSUMER
- The main concern is whether consumers will fork out £299 for the service in what are still very troubled times economically.
- And yet, as Lord Sugar pointed out last week, when Freeview launched out of the ashes of ITV Digital in 2002, people argued that it was undercooked - and had already missed the bus. Now, around 4.5 million homes have a Freeview box.
- YouView's marketing budget is fairly decent - around £50 million spread across the first four years. And it can also count on additional marketing support not only from participating broadcasters but also from BT and TalkTalk, which will sell the service in packages bundled up with broadband and telephony. So you never know.
ADVERTISERS
- Some agencies are rather bemused about speculation that YouView-specific advertising initiatives are in the immediate offing. They'll need many weeks of playing with the box (and few have even seen one yet) to assess its possibilities before they can even think about next steps.
- They suspect, however, that the usual broad principles will apply here - specifically, the notion that viewers tend to watch programmes, not digital technology platforms or EPGs.
- But many media agency observers think that YouView can benefit from (rather than be diminished by) all the interest there is in smart TV.
As one agency source puts it: "Someone needs to figure out a value-added dimension to television advertising in the smart TV age ...
But it will happen. I believe YouView will be well-placed to take advantage of more general trends in convergence."