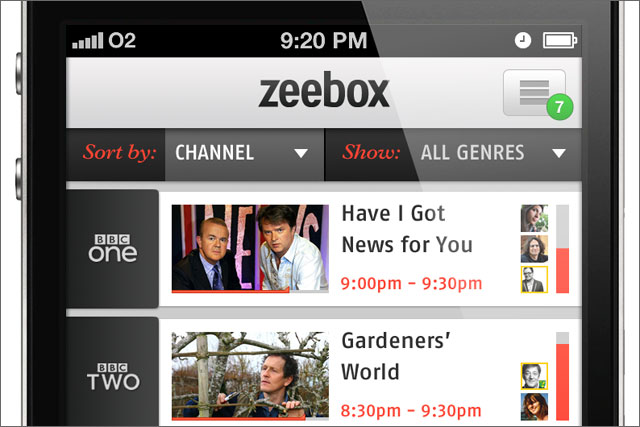 The free iPhone app will be available on the iTunes app store, and will allow users to connect with friends through the site's social media capabilities, find more information about programmes and engage in ecommerce activity.
Ernesto Schmitt, co-founder and chief executive of Zeebox, said: "With the iPhone app we can now reach a large portion of the UK population with an app that is incredibly intuitive and contextually smart.
"It makes broadcast TV relevant and engaging in a whole new way."
Zeebox was launched this October and founded by Anthony Rose, the former chief technology officer at BBC iPlayer and Schmitt and ex board director of EMI along with film director Simon Miller, Max Bleyleben and Alex Numes.
Follow Mark Banham on Twitter @Banham72