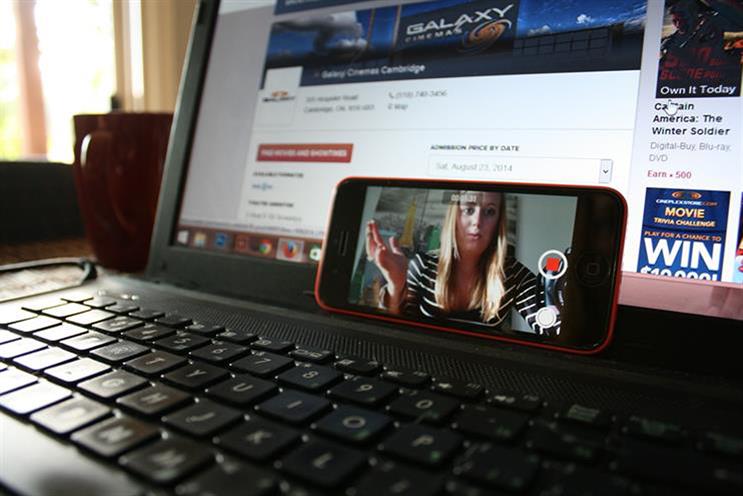 Online video viewing grew by 91% betwen 2015 and 2017, but adspend grew 52%, leading to the cost of online video advertising "coming down substanially", the media agency reported.
However, Zenith also said it expects prices to "stabilise" with "mild increases from 2019 onwards".
In the UK, online video is now the largest component of internet display advertising, accounting for 39% of the total in 2017.
"Outstream advertising" – ads that sit outside video feeds, within images or text – accounted for 56% of online video adspend in the UK that year, up from 42% in 2016, and 81% of all video advertising took place on a social media platform in 2017.
The report said people in the UK are spending more time watching long-form content on mobile devices as high-speed data transmission becomes cheaper and more reliable.
Natalie Cummins, managing director at Zenith UK, said: "As video is viewed more and more on a phone and not a TV, brands and agencies need to consider native video, created for the platform, and not just adaptation. As ever, it's right message, right person, right place, right time. That 'rule' doesn't change, even when the place and the message are changing at pace."
Zenith estimated that global online video adspend grew by 20% in 2017 to reach $27bn (£20.5bn) and that it will grow a further 19% in 2018.
The average person will spend 67 minutes a day watching online video this year, up from 56 minutes in 2017.
Jonathan Barnard, Zenith's head of forecasting and director of global intelligence, added: "The
rapid rise in video viewing makes online video the world fastest-growing advertising format, creating new strategic and creative opportunities. Brands that do not currently have a strategy for online video need to think about getting one."
Zenith's report comes out just days after ITV notched up a new record for demand for live viewing through its ITV Hub online service. It received 4.3 million requests for its England vs Croatia World Cup semi-final simulcast through ITV Hub on 11 July, up from the previous record of 3.3 million that was set when England played Colombia eight days earlier.