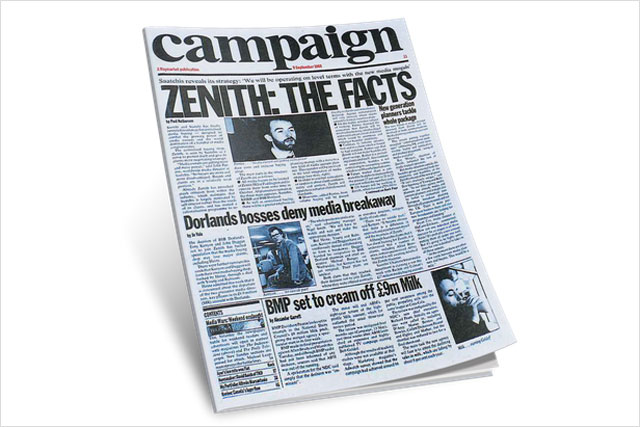 Zenith was one of the first "independent" media agencies, for a start. Zenith Media Buying Services broke the mould when it was born out of a fusion of media-buying departments at several Saatchi and Saatchi Group agencies, and media independent Ray Morgan & Partners.
It is seen by some as forerunner to WPP's GroupM operation, which only came along 15 years later.
And the covers of Campaign – building up to the launch on 30 October 1988 – looked a little different too.
As part of its 25th anniversary celebrations this week, ZenithOptimedia is kicking off a major study of the changes the world could see over the next 25 years. Given the transformations since it was launched in that warehouse, we expect there to be plenty.
Got a diary story? Email louise.ridley@haymarket.com