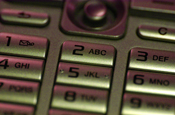 The company is one of China's top advertisers, and the account is believed to be worth more than $100 million.

Derek Kwok, the managing director of Zenith Media China, said: "Not only we have provided innovative media solutions for China Mobile, we also helped them deliver continuously improved results since we first cooperated in 2002.

"The strong partnership between China Mobile and Zenith Media will enable us to better fight the war in the coming 3G era."