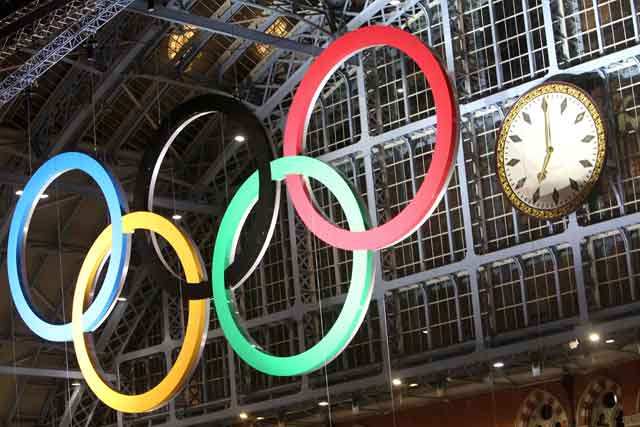 Many in the media marketplace hoped for - nay, confidently expected - a rather decent end to 2012. The reckoning was that a good fourth quarter would be the industry's inevitable reward for having seen out a rather disappointing summer.
It's hard to recall now - but there was much optimism in evidence in the late spring as several media sectors began turning in decent year-on-year revenue gains. This was surely a harbinger of things to come: the Jubilee and the Olympics were expected to consolidate that momentum by boosting the mood of the nation, thus underwriting a return in consumer confidence.
Well, while all those gold medals were nice, the summer was a washout in more ways than one. However, market soothsayers began developing a new theory in August. We would, they said, see big advertisers (many of which had been keeping their powder dry during the Olympics) coming back into the market after the Games - and this return would coincide with an upsurge in spend from do-or-die retailers determined to ensure they had a Christmas to remember.
Now that doesn't look like happening either. And, in that context, ZenithOptimedia's latest forecast makes sobering reading. ZenithOptimedia previously predicted that we'd see adspend growth of 3.5 per cent across 2012. Now it reckons that 2.2 per cent will be nearer the mark, thanks to continuing poor performance figures from newspapers and TV.
ZenithOptimedia believes that things will perk up rather more substantially next year. But still - are people generally surprised at these rather pessimistic figures? They shouldn't be, Gerry Boyle, ZenithOptimedia Group's chief executive, argues. And some of our neighbours are in an even worse pickle. "We predict Italy will be down 7 per cent this year, and Spain will be down 12 per cent, while Germany will grow only 1 per cent," he points out.
But he concedes that structural changes are continuing to make things tough for traditional media such as TV and newspapers - the report predicts that, even when the market generally picks up, those sectors will remain flat.
Boyle explains: "The UK has gone further and faster than any other country in the world in embracing the digital future of advertising. We expect internet advertising to account for 36 per cent of ad expenditure in the UK this year - twice the world average of 18 per cent - and internet advertising continues to grow rapidly, thanks to innovations in social media, online video, mobile advertising and real-time buying."
So, are the figures particularly depressing for our traditional market-leading media sectors? Not really, Jim Freeman, the group trading director at Telegraph Media Group, responds. He suggests that the ZenithOptimedia forecast doesn't reflect the reality on the ground - and we shouldn't forget that media owners such as the Telegraph are looking to grow the digital sides of their businesses too.
He says: "We have focused on listening to the consumer and the advertiser and getting our quality content on all relevant Telegraph platforms. Every day, 1.9 million people interact with our products. We are part of their lives - and not just during the Olympics. What's more, our readers are highly sought-after by advertisers. It's fashionable to write us off ... but don't forget that 96 of the top 100 advertisers still appear in the good old-fashioned newspaper."
However, Nick Bampton, Channel 5's commercial sales director, concedes that the figures could be about right. He says: "It's disappointing ... the market isn't where people expected it to be earlier in the year, though we're optimistic about 2013. Once competition comes back into the market and share of voice becomes an issue, I believe TV will perform (disproportionately) well. TV does things that no other medium can do."
Nick Theakstone, the chief executive of Group M, says the group's own forecasts are not dissimilar to ZenithOptimedia's. He reveals: "We think overall growth in 2012 will be closer to 3 per cent across the market with 2013 coming in around 3.2 per cent. Press is continuing to suffer in all forms, TV is just holding its head above water and the internet continues to thrive, along with outdoor, radio and cinema."
None of this should come as a big surprise, he argues - yet he also says that there are good grounds for quiet optimism about longer-term prospects. He states: "Yes, there are still concerns about how the economy will perform over the next 12 months. But we are not downhearted. We're just a little cautious."
NO - Gerry Boyle, chief executive, ZenithOptimedia Group
"Some might consider our UK forecast surprisingly optimistic, given the prolonged recession we've suffered and the fact that it's still not clear the eurozone - our main trading partner - has a long-term future in its current form."
YES - Jim Freeman, group trading director, Telegraph Media Group
"It's difficult to accept the pessimism of the Zenith predictions at a time when we are absorbing evidence that news brands are more relevant than ever. Millions flocked to our coverage during London 2012."
NO - Nick Bampton, commercial sales director, Channel 5
"Are we expecting TV to be down by 1 per cent year on year for 2012? Yes, I think it will be. That's being driven by what's happening in retail, and that's down to what is happening in the wider economy."
NO - Nick Theakstone, chief executive, Group M
"We broadly agree. We always felt the last quarter would be tough in the aftermath of the summer's major sporting events and the Jubilee. But the situation could be a lot worse."