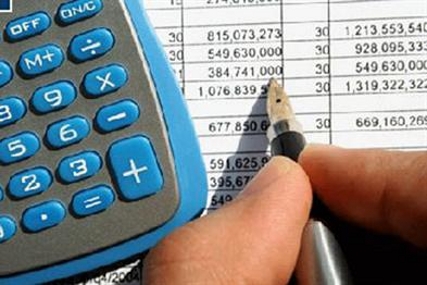 The global forecast had already been reduced from 4.8% in March to 4.3% in June, and the single currency area was again the culprit in the latest quarterly update.
Advertising spend in the Eurozone is now predicted to shrink by 3.1% this year, worse than the 1.1% retraction predicted in June.
The Publicis Groupe media agency tempered its pessimism with reassurance that this would swing back to 0.9% growth in 2013, albeit "assuming the eurozone remains intact".
It also upgraded its forecast for North America's growth in 2012 from 3.6% to 4.2%, noting a greater than expected outlay on political advertising for the presidential election and higher than expected ratings for the Olympics.
However, there was a cut to the forecast for Asia-Pacific, the second biggest region in terms of adspend, from 6.7% to 6.2%.
Commenting on the global forecast, Steve King, global chief executive of ZenithOptimedia, said: "Advertisers are broadly continuing to invest, despite the global economic concerns and issues. However, they are seeking to ensure that any expenditures are delivering strong return on investment.
"The US continues to deliver solid growth. This, combined with the growth in developing markets and in digital media, has helped mitigate the drop in eurozone spending."
Television advertising is expected to become a $200m global market this year, with its share rising from 40.2% last year to its highest ever at 40.4%.
Zenith commented: "The amount of time viewers spend watching television has increased, and even though viewers are presented with a wider choice of channels than ever, the biggest television events are attracting record audiences. The rise of the developing markets has helped lift television's share as well, since these markets tend to rely heavily on television."
The inexorable rise of the internet will continue to play a key part in global growth, Zenith believes, tipping the medium for 15% annual growth between 2011 and 2014 at the expense of print.
It noted that the prospects for newspaper and magazine publishers are "not quite as bleak" as the headline figures would make them appear because the print figures do not include advertising in websites, tablet editions or mobile apps, which are picked up in the internet category.
Next year, global ad expenditure is predicted to grow 4.6% to $525bn, driven by growth in developing markets.
Advertising expenditure by region: major media (US$m current prices)
2010
2011
2012
2013
2014
North America
162,165
165,104
172,039
178,313
186,344
Western Europe
106,344
108,688
107,885
109,668
112,642
Asia-Pacific
125,059
132,172
140,383
148,423
157,155
Central & Eastern Europe
24,181
26,151
26,631
28,592
31,089
Latin America
31,996
35,344
38,080
41,935
45,600
Middle East & North Africa
4,881
4,155
4,198
4,313
4,412
Rest of World
10,940
11,592
12,321
13,468
14,812
World
465,566
483,206
501,536
524,712
552,054