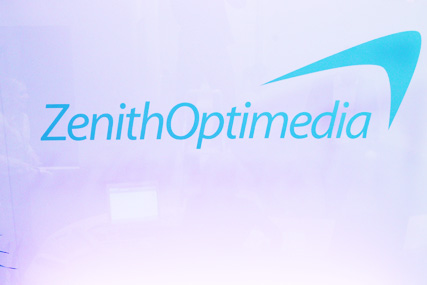 Third quarter forecasts published by Publicis Groupe's media agency network today downgrades its global ad spend figures for 2009 for the third successive time this year, from -8.5% forecast in July to -9.9%.

This time last year, ZenithOptimedia expected global ad spend to increase 4% in 2009, despite the anticipated economic downturn.

Today's revision follows worst than expected performances in all parts of the world: spend in North America, the world's largest advertising region, is expected to fall 12.6%; Central and Eastern Europe, 20.9%; Africa and the Middle East, 11.4%; and Western Europe, 11.2%.

Ad spend in Asia-Pacific is also expected to fall 3.2% year-on-year, leaving Latin America as the only pocket of growth for advertising this year, albeit a modest 0.6% lift.

The report dampens recent reports that a recovery of sorts is already underway, although its does state the rate of decline is "slowing" and tips "a meagre 0.5%" recovery in 2010.

But even this optimistic note represents a downward revision from the 1.6% growth tipped for 2010 by ZenithOptimedia just three months ago.

Jonathan Barnard, head of publications at ZenithOptimedia, said: "We've been thinking about these long and hard, and we have decided to revise our forecasts downwards, despite the recent rash of positive stories about the economy.

"This is because the first half was even worse than we anticipated; now there are clear signs that the rate of decline is slowing, and we expect the market to hit bottom before the end of the year."

Advertising in the UK is expected to continue to underperform Western Europe, and global trends, and fall 13.1% in 2009 at current prices to £10.7bn.

Newspapers and magazines are forecast to lead the decline, with ad spend tumbling 19.1% and 15.5% respectively.

Globally the picture for print media is just as bleak, with ZenithOptimedia predicting ongoing year-on-year declines for the next three years.

Barnard said: "Prospects for other media are more encouraging: we expect tel2evision, cinema and outdoor advertising to return to growth in 2010, followed by radio in 2011."

The internet is the only medium expected to grow in 2009, by 9.2%. This is slightly lower than the 10.1% growth forecast in July, and will be propelled by paid search.

Traditional display and classified ads are forecast to increase by 3% and 2% respectively this year.

ZenithOptimedia's figures are largely in-line with Aegis Media's rival agency network Carat, which downgraded its global ad spend forecast from - 5.8% in March to -9.8% earlier this month.