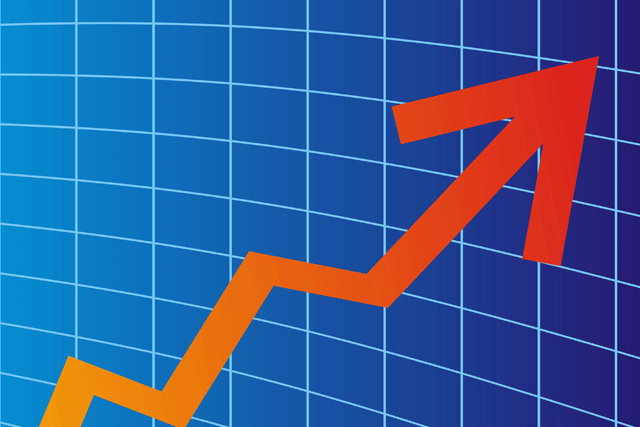 In a new report out today, commercial television is said to be in rude health while the digital space continues to be fuelled by mobile advertising, social media and programmatic buying.
The report states the UK economy is currently experiencing healthy growth, with GDP up by 0.7 per cent in the last quarter (marking the seventh consecutive quarter of steady growth), unemployment dropping below 2 million for the first time in six years, and inflation falling to a five-year low of 1.2 per cent.
With net job creation and average wages on the rise, expectations for the health of the UK's finances are better now than they have been for years.
In terms of share of adspend by medium (per cent), newspapers now command 15.5 per cent, internet 43 per cent, magazines 5 per cent, TV 25.7 per cent, outdoor/transport 6.2 per cent, cinema 1.2 per cent, and radio 3.4 per cent.
The new forecast follows WPP's Group M last week predicting UK adspend will rise by 6.3 per cent in 2014 and 5.7 per cent in 2015.
Media breakdown within ZenithOptimedia's report below.

Press
The second quarter of 2014 saw a 7.7 per cent year-on-year decline for national press, a steeper fall than was predicted. And Nielsen data shows national press publishers suffered a 10 per cent decline in the third quarter.
Sectors such as clothing, telcos and government (CCS) were all up in Q3, but many sectors, such as finance, food, motors and cosmetics, are still seeing a significant decrease.
There has been no big supermarket war to swell the print coffers. Tesco has been affected by accusations of false accounting, widely reported in the media, and it is the likes of Lidl who are spending more, eroding the dominance of the bigger supermarket chains.
Finance is also an area of concern to newsbrands, but given the affluent target market in the quality and mid-market print sectors, the report believes there is an ongoing rebalance towards the digital properties of the newsbrand publishers.
Consumer magazines
Magazines performed slightly worse than expected in 2014 (-8.4 per cent in Q2 versus -7.1 per cent predicted), and a glance at Nielsen figures for Q3 finds that number placed at around -8 per cent too. At the same time there are positive areas of growth at the luxury end of the market.
Hearst is increasing the frequency of its new magazine Town & Country to quarterly, as well as investing in the digital property. Although we are not seeing an instant improvement in the luxury end, publishers are preparing for a future uplift.
Moreover, advertisers are really focused on a 360 solution, incorporating the full spread of their properties - print, digital, events, subscriber emails to name a few. Hearst has also moved the Good Housekeeping institute into a brand new building in the heart of Soho, reaffirming the need for a wide variety of touchpoints to engage with its audience and encourage deeper advertising solutions.
Cinema
2014 has been a strong year for cinema ad expenditure, and 2015 is expected to be even stronger, thanks to high interest in releases such as Fifty Shades of Grey, the final Hunger Games, and the new Star Wars, Avengers and Bond films.
Internet
Digital advertising spend in the UK reached £3.462 billion in the first half of 2014, an increase of 16.6 per cent on a like-for-like basis.
Mobile continues to be a key driver of growth, up 68.4 per cent to £707.1 million during H1 2014. Mobile now accounts for 20 per cent of all digital adspend, compared to 4.2 per cent in 2011. Social display also showed strong growth with a 73 per cent increase, and pre and post roll continues to push video spend up, increasing 95 per cent in H1 2014.
Programmatic continues to drive growth, and further developments in the mobile and video space via programmatic means it will continue to increase and dominate the digital display space.
Video is also set to continue to be a key driving force, with continued efforts to move towards a comparable measurement to TV.
Providers such as Nielsen are continuously developing their products in the direction of cross measurement with TV audiences, and as the measurement and cross reach questions start to be answered, more AV budgets will continue to move into the video space.
Radio
The radio ad market is looking very healthy, with ad revenue up by 8 per cent year on year, driven by a very strong first nine months. The top spending advertisers driving this growth are the Government, British Gas and BskyB.
Outdoor
This year is on course to hit the forecast of +2.4 per cent growth. Digital displays continue to be the main driver of growth and now represent over 25 per cent of total spend. 2015 should see further growth with a General Election in May, which will increase OOH spend.
TV
2014 was a successful year for TV, but revenue growth could have been better had the increasing European and global economic headwinds not taken the momentum out of the last quarter.
TV spot revenue (NAR) will show growth of 5 per cent vs 2013, which is remarkable given that this does not include the increasing video on-demand revenues from any of the broadcasters.
In future years, NAR growth will be tempered by the increasing time viewers spend watching video on-demand services, and the migration of revenues from traditional spot to VoD chasing these audiences.
Categories that have propelled the market forward in 2014 have been motors (up 12 per cent), retail (9 per cent) and holidays/travel (30 per cent).
The telecommunication sector has been one of the underperforming categories to November (-16 per cent), however it saw an upturn over October which would suggest there may be scope for further late money in November/December.
In terms of Q4, we expect the TV market to be up 1% year on year, but November to be down 2 per cent and December to stay the same.
Looking ahead, ZenithOptimedia expects Q1 in 2015 to show growth of around 3 per cent, with the majority of this increase coming from Easter expenditure in March.
Events that could hinder TV revenue growth, according to the report, could be the election, which could cause economic uncertainty.
There will a be cut in government advertising expenditure during the purdah period, and the potential effect of any policy changes once the existing or new government take charge.
In addition, there will be no Football World Cup or Euro Championships during 2015. However, the Rugby World Cup will take place in England and Wales over September/October and will be broadcast exclusively on ITV, which is expected to bring more male-targeted advertisers to our screens.