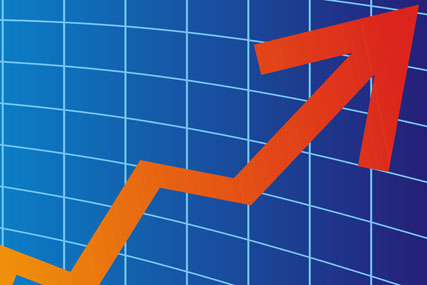 Though the figure has been adjusted down from the 4.1 per cent rise predicted in December, this is mainly because the 3.5 per cent rise in 2012 was higher than expected.
Global spend will then rise by 5 per cent during 2014 and 5.6 per cent in 2015, according to the ZenithOptimedia report.
Strong growth in emerging markets is expected to underpin the growth over the next three years, with markets in Eastern Europe and Central Asia, "fast-track Asia" and Latin America growing at 10 per cent a year.
Ad spend in North America is expected to rise at between 4 and 5 per cent a year while spend in Northern and Central Europe is expected to be static during 2013 before growing by 2 per cent in 2014 and 2015.
The UK is broadly expected to grow in advance of the average for the region with forecast growth of 1.5 per cent in 2013 and 2.8 per cent in 2014. However, the UK is expected to fall from the world's fifth largest ad market in 2012, with spend of $19.5 billion, to sixth in 2015, with spend of $20.7 billion, after being leapfrogged by Brazil.
Internet advertising is expected to grow by 14 per cent each year between 2013 and 2015. However, television is also expected to grow, remaining the largest medium with a peak share of advertising of 40.4 per cent in 2013, before falling back to 40.3 per cent in 2015. This will compare to internet's share of 23.4 per cent. Newspaper share of ad revenue is expected to slide from 18.9 per cent in 2012 to 15.8 per cent in 2015.
Steve King, the global chief executive of ZenithOptimedia, said: "As the global economy strengthens, more opportunities will open up for companies to expand their businesses. Advertising is an essential tool for launching new products and entering new markets, and advertisers will increase their budgets wherever they can increase the return on their investment."