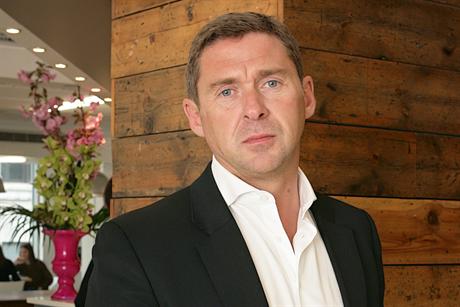 Hipperson will start at the Publicis Groupe agency in April 2013 and will be responsible for the operation of the ZenithOptimedia Group in the UK, including: Zenith, Optimedia, Performics, Newcast, Ninah and Meridian.

Campaign revealed Hipperson was leaving G2 Joshua in November last year and the agency is yet to confirm his replacement.

Hipperson has been chief executive of G2 Joshua (or G2 as it was known when he joined) since 2010 and last year the agency won General Motors (Chevrolet) - now its second-highest-spending account - and HSBC.

Prior to joining G2 in March 2010, Hipperson was chief executive of RMG Connect from January 2007 until the end of 2009 when it was merged with JWT to form an integrated network.

Hipperson's previous senior roles include two years as global director of digital at Interpublic Group's DraftFCB and managing director, rising to chief executive, at Draft's sister shop MRM.

Earlier in his career Hipperson spent five years at TBWA/Tequila and five years at The Database Group.

Boyle, who will continue to have an active role in the UK agency and its clients, said: "Tim's reputation for taking agencies to the next level in their evolution makes him the ideal candidate for this role.

"We have built one of the most robust media agencies in the UK and as our industry continues to pivot on innovation, integration, data and digital experiences, his extensive insight and unmatched experience in this sector makes him an exceptional leader for driving future-focused capability for us and our clients."

Boyle's preparations to step aside from the chief executive role were reported by Media Week in November.

Zenith Media is currently on the hunt for a new managing director following Stephen Farquhar's departure to become managing director of Zenith China. Optimedia is led by managing director Mark Howley.