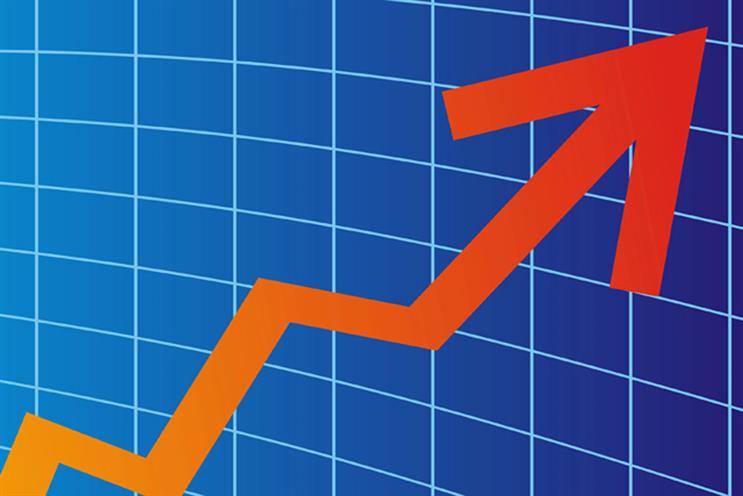 The figure represents the first time the Publicis-owned media network has not downgraded its prediction since June 2012.
ZenithOptimedia released its latest advertising spend forecasts today and said it expected stronger growth over the next two years – of 5.1 per cent in 2014 and 5.9 per cent in 2015 – mainly because Europe is "currently acting as a brake on global ad growth".
The media network said the Eurozone came out of its 18-month recession in the second quarter of 2013, and economic recovery is expected to gather pace gradually over the next couple of years. ZenithOptimedia expects the Eurozone advertising market to follow.
Eurozone advertising spend shrank 5.2 per cent in 2012, according to the network, and it forecast a smaller 4.3 per cent decline in 2013, followed by marginal 0.7 per cent growth in 2014 and 1.9 per cent growth in 2015.
In Northern and Central Europe, which includes the rest of Western Europe, as well as Central European countries such as the Czech Republic, Hungary and Poland, ZenithOptimedia said advertising spend was "essentially on hold" as brands waited for more clarity on the future of the Eurozone.
Following a drop in spend of 0.5 per cent in 2012 across the Northern and Central Europe region, the forecast is for a similar decline of 0.8 per cent this year, followed by mild recovery in 2014 and 2015, at two per cent growth each year.
In Eastern Europe and Central Asia ZenithOptimedia indicated that there would be "steady growth" of ten per cent to 11 per cent.
In Asia, Japan had a stronger year than expected and ad expenditure grew by 3.5 per cent in 2012. The forecast has, however, been downgraded for 2013 from a 2.4 percent rise in advertising spend to a rise of 1.9 percent during 2013.
Advertising spend in North America was much more robust than in mature Europe, according to the figures. This was due to an increase in consumer confidence, retail sales, job numbers and house construction, ZenithOptimedia said.
Growth was a healthy 4.4 per cent in 2012, thanks partly to the knock-on effect of the summer Olympics and elections in the US. Due to the absence of both this year, ZenithOptimedia expects a more subdued 3.4 per cent growth, followed by firmer four per cent to five per cent annual growth in 2014 and 2015.
After a "slightly disappointing" 7.6 per cent growth rate in Latin America in 2012, ZenithOptimedia expects the market to rise 9.6 percent in 2013, outperforming the global market.
This will be followed by a 9.7 per cent growth in the region in 2014 and an 11.8 percent jump in 2015, according to the report.