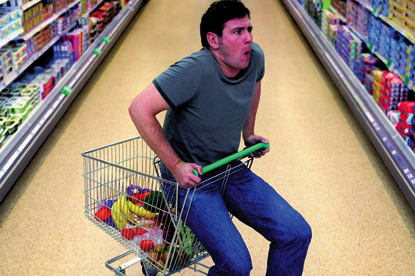 Lactalis, the owner of Munch Bunch and Ski yoghurts, has consolidated its estimated £100 million pan-European media planning and buying account into ZenithOptimedia.
The business includes the £5 million UK media account, previously handled by Carat.
The Publicis Groupe agency won the business, which also includes media for President cheese, after a pitch against the UK and French incumbents, Carat and Group M.
The scope of the account covers France, Germany, Italy, Spain, Belgium, Russia and parts of Eastern Europe.
The pitch process, which kicked off in September, was led out of the company's home market in France.
Munch Bunch and Ski yoghurts are produced by Lactalis' joint operation with Nestlé, called Lactalis Nestle Chilled Dairy.
The Lactalis group is the world's second-biggest dairy company and the largest cheese-maker in Europe.
Carat won the UK account in 2006, after a pan-European review. Before that, the business had been handled by Feather Brooksbank, with Mindshare (the Nestlé incumbent) handling Lactalis Nestle Chilled Dairy brands.
Lactalis formed Lactalis Nestlé Chilled Dairy with Nestlé four years ago in a bid to rival Danone in the European chilled dairy sector. The shares in the business are split 60-40 in favour of Lactalis.
A UK TV ad for the new Munch Bunch range, released in July, shows a cartoon cow spying on some children playing in a garden through a telescope. The cow then joins the children and offers them pots of the yoghurt. The ad promotes the product's calcium content.
Lactalis products are sold under the President label as well as brand names such as Bridel, Lactel and Sorrento.