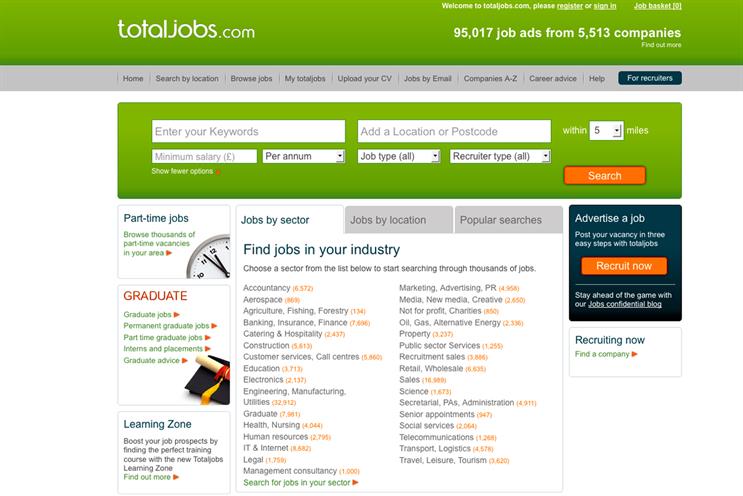 UM London had held the business since 2006. The digital agency Agenda21 retains the online planning and buying responsibilities.
Totaljobs is the umbrella brand for a number of job websites including Totaljobs.com, Careerstructure.com, Caterer.com, Retailchoice.com, Salestarget.co.uk and CWJobs.co.uk.
Last year, Totaljobs.com launched a mobile site aimed at jobseekers looking for information on the move.
In April, Totaljobs.com was bought by the Axel Springer-owned career site StepStone for £110 million.
VCCP, which handles the Totaljobs advertising account, recently created a TV and radio campaign featuring "Mr Luck", who gives unsound careers advice. The ad aimed to show people they don't need luck to find a job but a helpful site such as Totaljobs.com.